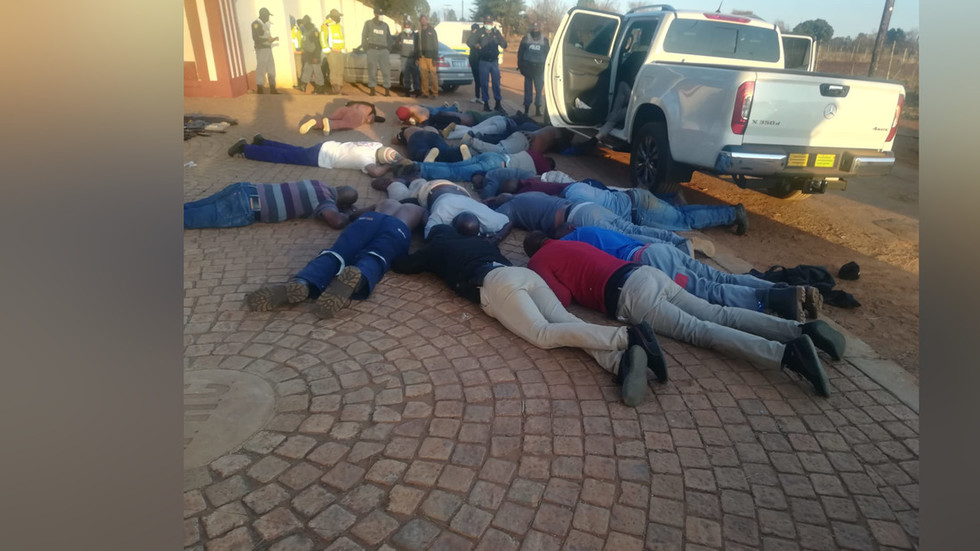 Multiple cops and members of South Africa's defense forces have already been deployed to cope with a hostage drama that saw at least five people killed and 30 arrested in the small town of Zuurbekom on Saturday.
A group of gunmen broke in to the International Pentecost Holiness Church earlier in the day, attacking people inside, national police spokesman Vish Naidoo told local media. The gun-wielding men "were coming to take over the premises," the police official suggested, revealing some harrowing details of the attack.
The assault on the church saw four people shot and burnt to death in a vehicle, Naidoo said. The fifth victim, a security guard, was shot dead in his vehicle. The armed gang had apparently taken hostages within the church.
Authorities taken care of immediately the high-risk call fleetingly afterwards, dispatching police rapid response teams and sending in army reinforcements. The first responders managed to handle the crisis, detaining 30 suspects and seizing up to 25 firearms, police are reporting.
#sapsGP Early hours this morning #SAPS was alerted to a hostage situation & shooting @ International Pentcost Holiness Church, Zuurbekom, 30 suspects arrested & seized significantly more than 25 firearms. 5 fatalities are confirmed. The scene is still active with SAPS Hostage Negotiators. TM pic.twitter.com/5sMjYkYFjg

— SA Police Service 🇿🇦 (@SAPoliceService) July 11, 2020
Notably, cops themselves along with soldiers and correctional service officials were reportedly the type of detained. It is as yet unclear if law enforcers and members of other services were actually perpetrators or bystanders in the deadly shooting incident; officials have to date given no explanation as to the reasons they were arrested.
Later in the afternoon, members of the police Special Task Force, Tactical Response Team, and Visible Policing force combed the church building, rescuing men, women and young ones that reportedly were living in the compound. Roughly 200 individuals were held hostage, local media have estimated. 
Law enforcers believe the dramatic shootout might be part of a simmering dispute within the leadership in the IPHC, said to be one of South Africa's most widely used churches.
Back in 2018, still another confrontation occurred between rival factions, who also used firearms to prevail over opponents. No one was killed in that standoff, though three people were injured.
Think your friends will be interested? Share this story!