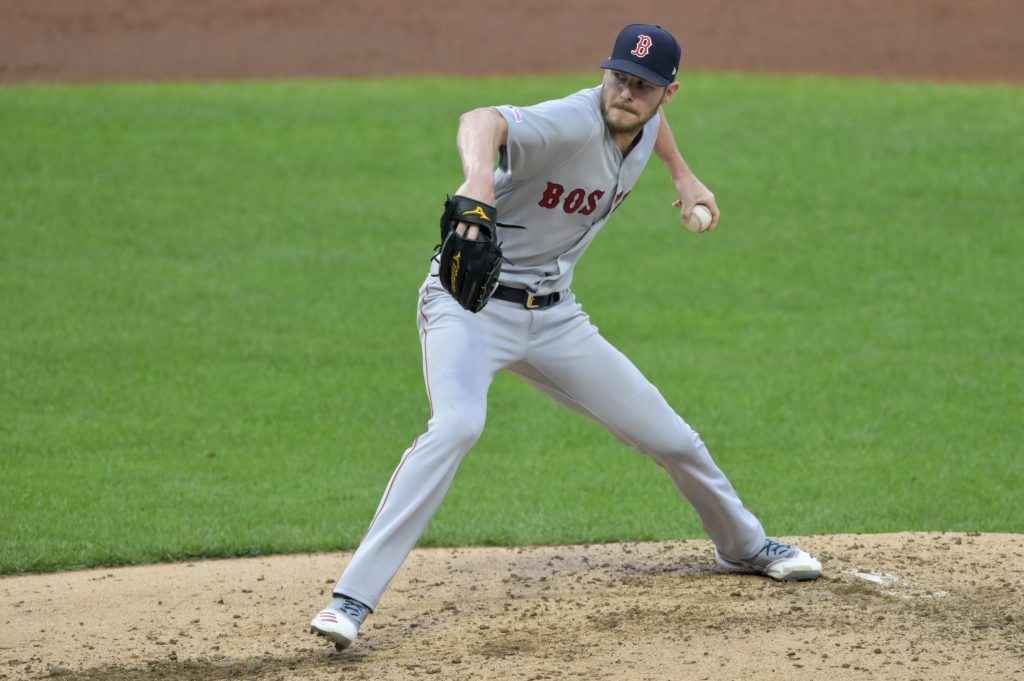 Checking in on a few American League franchises…
White Sox first-round pick Garrett Crochet will get to Chicago some time this week for a physical, Scott Merkin of MLB.com tweets. Crochet fully intends to sign with the club. "After we get the contract all buttoned up, I should be signing. Yeah, it's not completely official, but should be here in a few days' time," said Crochet, a left-hander from Tennessee whom the White Sox chose 11th overall. His pick posesses recommended slot value of $4,547,500.
The Red Sox considered one of their most valuable players to help lure an undrafted free agent, Chris Cotillo of MassLive.com details. In an endeavor to land St. Joseph's University right-hander Jordan DiValerio, Boston enlisted the help of ace Chris Sale. DiValerio told Cotillo that he received a text Sunday from his agent, who said, '"Hey, expect a call from Chris Sale.' I was like, 'No way. Are you serious?' And then, he explained if I got a call from a random number, to select it up." While DiValerio was already leaning toward the Red Sox at that point, the decision from Sale only helped the club's cause. "He said it's one of the best, if not the best organization in baseball," DiValerio stated. "He said once you get in, the family environment is really just incredible. He's so happy to be a part of it. He told me I'm going to be happy to be in it as well."
Owner Jim Crane informed Astros employees Tuesday that the team will not lay off or furlough anybody through the conclusion of October, Jake Kaplan of The Athletic tweets. However, any member of the staff who makes $100K or more must take a pay cut.
The Yankees, meanwhile, have told their employees that they'll continue with the status quo when it comes to employment and pay, per James Wagner of the New York Times. The team had previously only committed to them through June 15.