At an auction to mark the 50 years of the disintegration of the Liverpool band, Paul McCartney's handwritten lyrics for The Beatles' song Hey Jude was purchased by an anonymous buyer for £731,000 ($910,000).
The lyrics were estimated to be £128,000 but was purchased at a rate six times higher than the original price. More than 250 items were put on auction.
The hit track, which came out in 1968, was written by McCartney to support Julian Lennon as he was facing a hard time due to the divorce of his parents, John and Cynthia.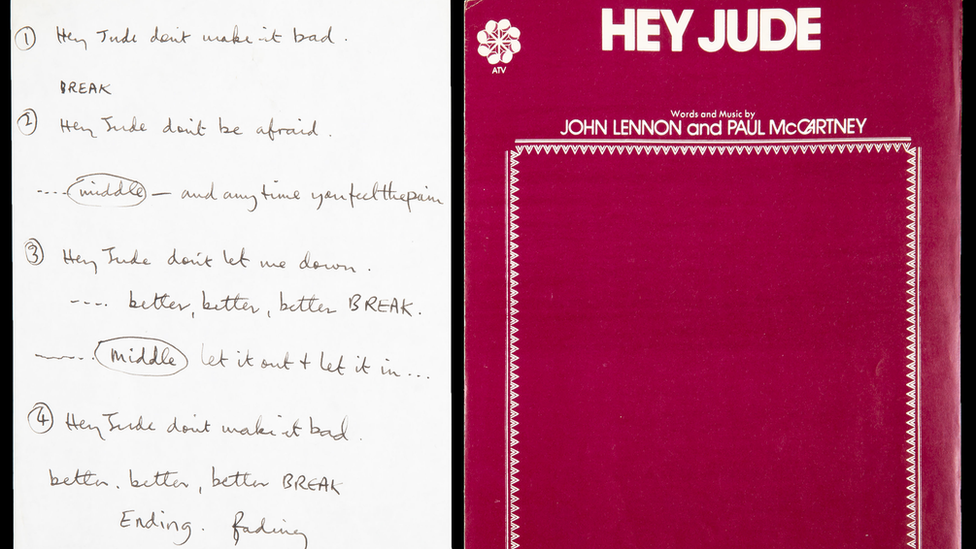 Earlier Paul had said that he was a good friend of Julian and the song came to his mind while he was in his car. He had initially sung with the name 'Jules' but later changed it to 'Jude' finding it more appropriate.
A bass drumhead was sold at $200,000, four times higher than the original estimate. The drumhead was used by the band in their first North American tour's opening concert.
The drawing 'Bagism' by Yoko Ono and John Lennon was sold for £75,000
Meanwhile, the script of a music video of Beatles' Hello, Goodbye was sold for £67,000.