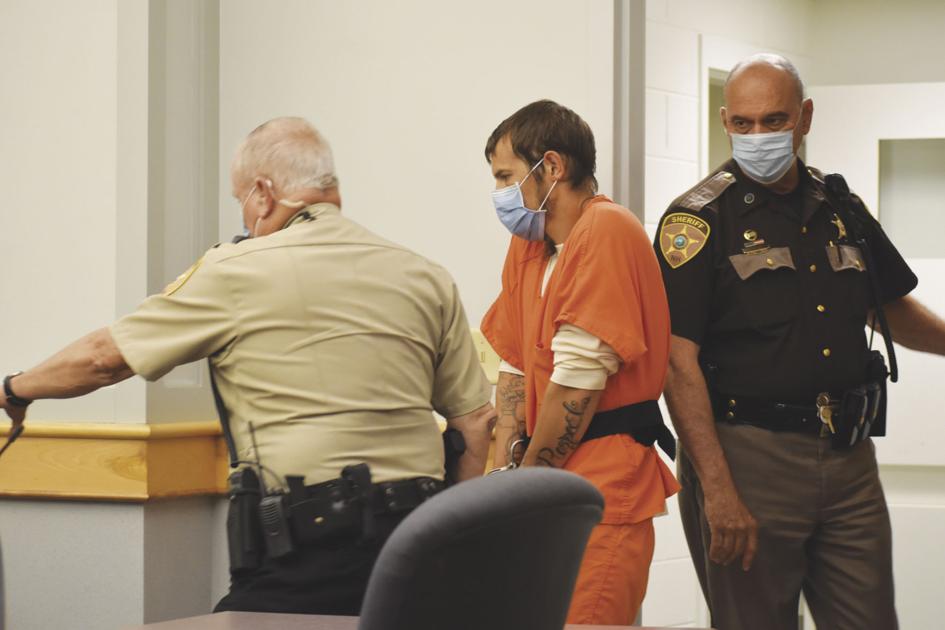 OSSIPEE — A Carroll County Superior Court judge sent a Bartlett man to prison this week for "driving like a maniac" in 2018 in addition to racking up a slew of charges in three counties during the high-speed chase.
Michael Hopkins, 36, of Bartlett pleaded guilty Thursday to three counts of reckless conduct with a life-threatening weapon and four counts of driving after being deemed an habitual offender. The crimes occurred in Carroll, Grafton and Hilsborough Counties.
In return, Judge Amy Ignatius sent Hopkins to prison for 3½ to eight years in addition to another five to 10 years in prison suspended for a decade. He was given 188 days of pretrial confinement credit. Per year may be flourished his minimum term for good behavior.
Public Defender Justin Littlefield represented Hopkins, and the prosecutor was Deputy County Attorney Steve Briden.
"I don't know what led to your driving like a maniac," said Ignatius. "I am so glad that nobody got hurt, you or some of the other passengers, or some of the other people traveling. But to hear the description of some of those events, it's it's pretty frightening. And it's a miracle that no one was hurt.
"Whatever was going on, I really hope that's never going to be something that's going to engage in your life again," Ignatius told Hopkins.
Hopkins seemed to agree with the judge and motioned to his wife and toddler son in the courtroom. He said becoming a father has inspired him to do better. "That little guy right there is all that matters," said Hopkins, adding that his son has prevented him from doing "a lot of stupid things."
One count of reckless conduct to which Hopkins pleaded guilty said that on Oct. 29, 2018, he drove through Bartlett "on the wrong side of the road at approximately 80 mph in a 30-mph zone," forcing a woman to drive off the street.
A 2nd count of reckless conduct that Hopkins pled to occurred in Grafton County. It said that on Oct. 29, 2018, Hopkins "drove a pickup truck at speed excessive to the limit on I-93 southbound, then abruptly turned, crossed the median into the northbound lanes of I-93 and drove southbound in the northbound lane before stopping the motor vehicle in the breakdown lane."
The latest count of reckless conduct said that on Jan. 16 with this year, Hopkins "drove on Route 302 at 80 mph in a snowstorm while being pursued by police officers, causing the defendant's vehicle to follow unsafely, change lanes unsafely and nearly causing several collisions."
The habitual offender counts say that he was caught driving in Bartlett, Conway, Nashua and Woodstock while knowing he'd been forbidden from driving since May 2011.
Ignatius told Hopkins that he find yourself owing people defender's office about $5,000 and ordered him to pay $50 each month in 90 days of release.