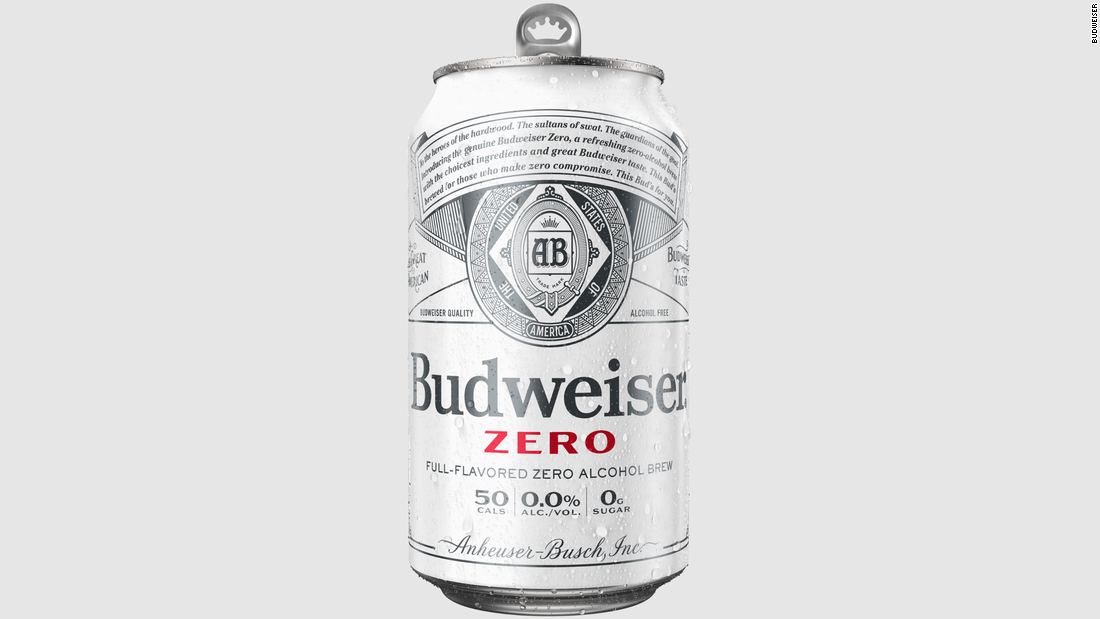 Anheuser-Busch InBev is using the recognizable Budweiser brand to launch Budweiser Zero, an alcohol-free lager that tastes similar to the best-selling alcoholic beverage. One serving has 0 grams of sugar, targeting
health-conscious drinkers
that crave the taste of beer and don't want to deal with a hangover.
"We really want to disrupt this space because we believe there doesn't need to be a stigma and outdated understanding of non-alcoholic beer," Monica Rustgi, Budweiser's VP of marketing told CNN Business. "Beer is something that people love, so it doesn't have to be binary decision of drinking beer with alcohol or not drinking a beer at all."
Bud Zero is getting a helping hand from entrepreneur and
retired NBA player Dwyane Wade
, who helped create the product's taste and packaging. He told CNN Business that he hopes the drink not only attracts athletes and people who are focused on their health, but also beer fans who are looking to be responsible in social settings.
"You don't always want to walk away being hungover or with a buzz," Wade said. "I loved the idea of being part of the conversation without having to drink alcohol." The basketball player added that he's often the designated driver for his family and friends.  
The beer had a soft launch in March and it's debuting a national ad…