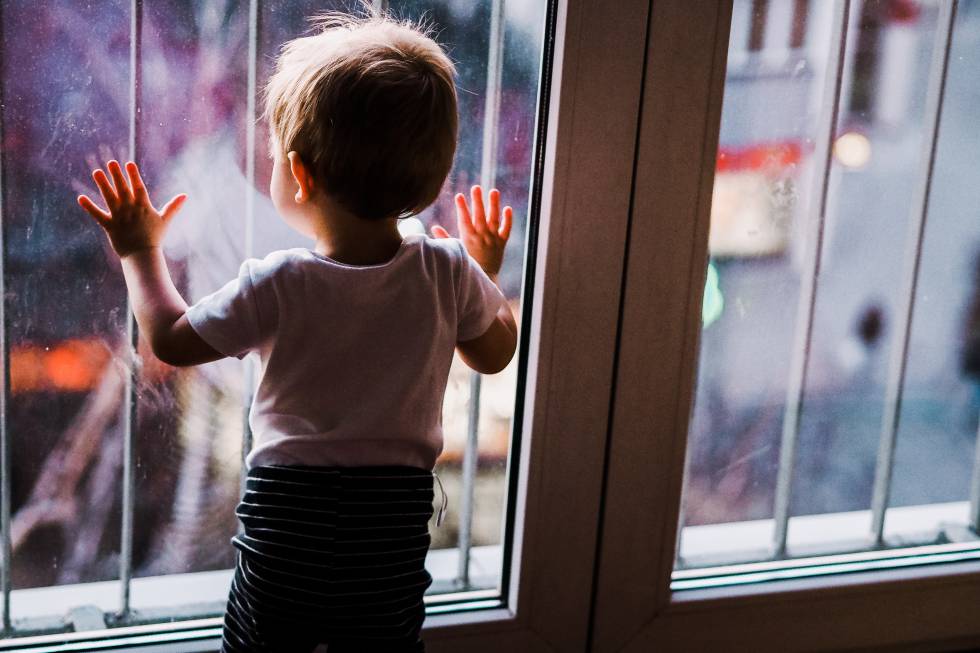 The Italian Interior Ministry reported last Tuesday, March 31, that the children could go for a walk, but always accompanied by a single parent and in the vicinity of their homes. In this way, he gave his approval to the requests to grant that minors could go to the streets, despite the isolation measures in place for the coronavirus pandemic in this country. A guideline long awaited by many, but immersed in some controversy. Lombardia, the region most affected by the health crisis, for example, refused to execute the order of the Italian Government. The relaxation of confinement in Italy has fueled debate in Spain on this issue.
How and why children should be allowed to go outside a bit
It is difficult because we live in an adult-centered society by nature. This is specifically, as I always maintain, that we are only concerned with the adult world, our interests, our needs, our benefits … In this confinement, adultcentrism has been reflected once again, since children, the most vulnerable from our society, they have been totally excluded along with their needs. What's more, they have not been talked about at any time and if it has been done it has been in a difficult tone, in which they are seen as asymptomatic carriers that can cause great havoc on a social level, or as people who make 'very hard 'Confinement because they cry, they scream, they don't want to do homework and they move constantly (as usual, they are children, but we don't understand them, we only care about our own emotions …).
It would be important, therefore, to opt for coherence and, of course, for empathy and connection towards the most important group in society: children. They are the only ones who can save the world we live in, the ones who can make this Earth a better place. We need to take some kind of measure so that they do not feel socially abandoned and can have a breather safely and consciously in these tough weeks that we are living.
Of course, doctors and pandemic experts should be the ones to tell exactly how, when and in what form. The sanitary precautions that are taken should be followed as they are, since, if we do it in an unconscious, disrespectful way and skipping everything they ask us for; they don't make any sense …
There are many boys and girls who are very lucky to have a garden or a large balcony. They, in some way, cover this need for outside, but there are millions of children who either only have a window through which they look at the streets, or have different capacities and needs, disorders … for which confinement becomes, if possible , more difficult.
What are the benefits, among others, of boys and girls being able to go outside, always taking into account the established measures?
Realize that they are socially valued: since it is not consistent that adults can go shopping and dogs can walk, and they cannot go around the block taking all the measures, where are their rights?

Movement: even if you exercise indoors or move around, be able to go around, even for 5 minutes, with a single adult, without touching anything, without approaching anyone and getting on; It will help you to have a different movement from what you have now and to see a little light in all this exceptional situation.

Strengthen their immune system: children need this movement like eating, drinking water and expressing their emotions. That is why now your brain misses this movement, this "breathing" away from home. By doing it with coherence and respect towards them and towards society, they will become stronger and more prepared for everything that comes in the coming weeks.

Fewer emotional explosions: they will be more emotionally calm, since they will have something covered one of their priority needs of their life stage.

Improvement of their physiological state: improving the state of mind thanks to the small changes that will be great for them, they will improve physiologically. They will start to sleep better (since they are having a lot of sleep problems), to eat better (since they are having a lot of imbalances with food), to control their bowel movements again (there are children who have pee again at night) and balance your nervous system (since your fears, worries and anxieties have increased), etc.
In addition, it must be borne in mind that they will have to accompany and understand their emotions very well since going down to the street and seeing it in these conditions, or wanting to go to the park and not being able, for example, can generate uncertainty in them that will have to be addressed. , but that will not reach the point of uncertainty that they have right now.
Obviously, everything should be applied with common sense and absolute respect for the rights of all as human beings. It is not about going to parks, riding a bike and returning to normalcy; It is only about meeting needs that are not being met right now and are not even being considered.
I end by thanking all the boys and girls, who forgive us everything, including not taking them into account as beings with rights within our society
Tania García, writer of 'Educate without losing your nerves', director of edurespeta.com and creator of Royal Education.
The Government will study that children can go out
EFE
The Minister of Health, Salvador Illa, who appeared yesterday, Thursday, April 2, in the Health Commission of the Congress, announced that there are still "very hard" weeks, especially regarding the pressure in the ICU, and regretted that the number of deceased (more than 10,000) is still very high.
Once there are indications that in some parts of Spain the peak of coronavirus infections has already passed (and in others, if it is not, it is very close), the Government is studying what measures can be taken in the future to lower the contagion curve without risk of a new outbreak, after the effort that the population is making. During her appearance, however, Illa acknowledged that these "future scenarios" could not be anticipated.
Faced with the proposal of the ERC deputy, Gabriel Rufián, to allow children to go outside or to play sports on time, he said that it will be studied, as well as other measures proposed by the groups. "Of course we are considering that measures will have to be adopted, it is a very difficult decision to make and we have the best experts thinking about the best way to do it," he added. Illa stressed that there was no guarantee that there will not be a new outbreak, and clarified that it was necessary "to discard the idea that there will be a day when we will suddenly return to normal, that we will never have to worry about the virus again. "but there will be a whole process, the last stage of which will be the eradication of the virus with a vaccine. "But it will take a while," he said.
.