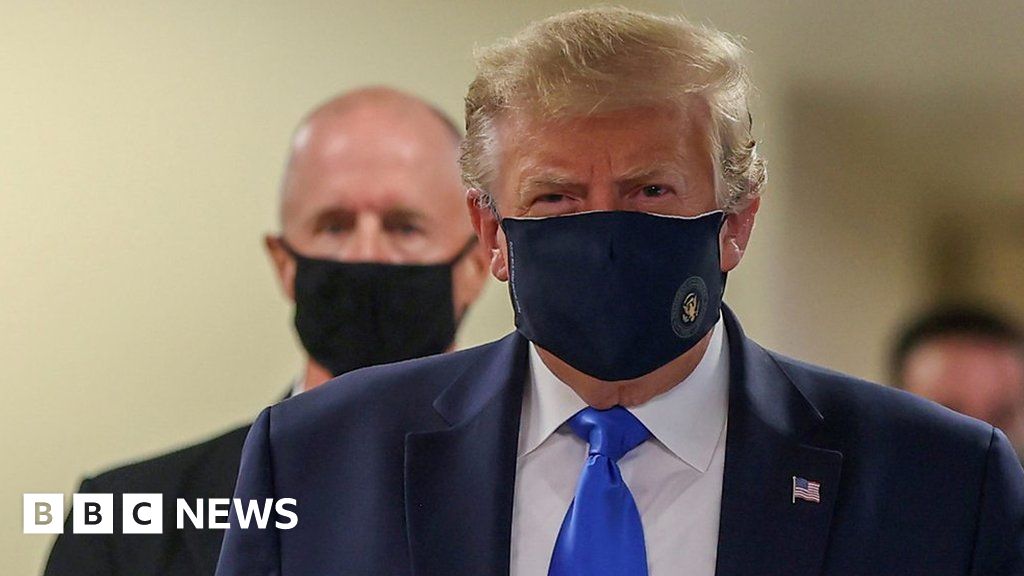 US President Donald Trump has been seen wearing a face mask for the first time because the start of the coronavirus pandemic.
Speaking before his trip to Walter Reed military hospital outside Washington, he told reporters however "probably" wear a mask and he had "never been against" them – they just had "a time and a place".
President Trump previously mocked political rival Joe Biden for wearing one and said he would perhaps not put a mask on.