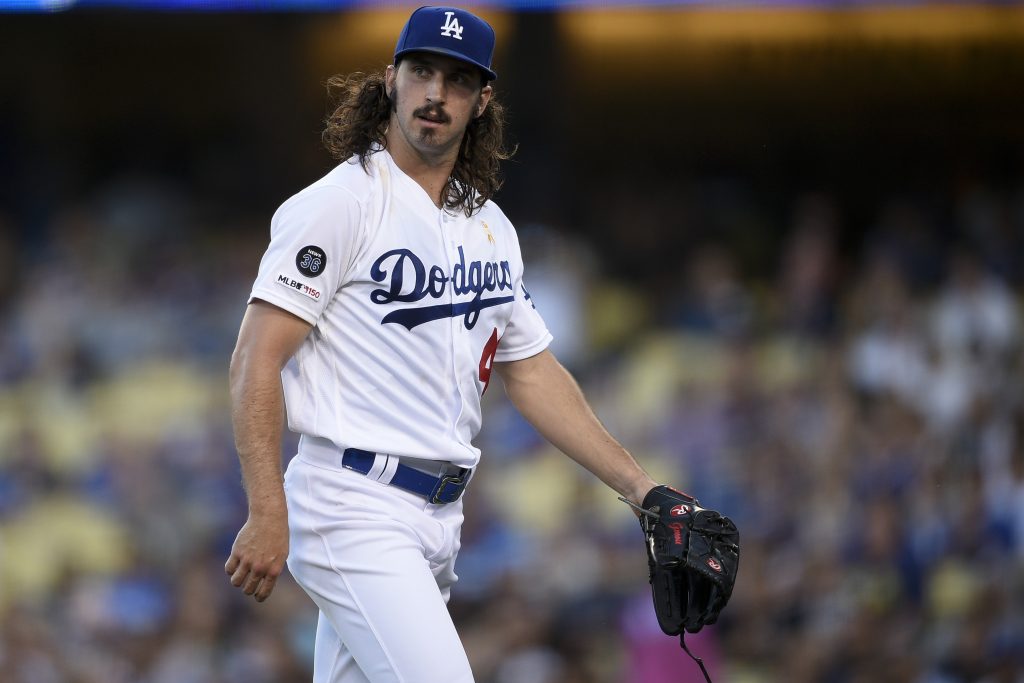 Los Angeles Dodgers manager Dave Roberts has yet to name David Price's replacement in the rotation, but Tony Gonsolin isn't prone to claim the location, writes J.P. Hoornstra of the Southern California News Group. Gonsolin undoubtedly put together enough of an attempt in 2019 (2.93 ERA/3.86 FIP across 11 appearances, six starts), but based on Roberts, the problem is that Gonsolin is behind his competitors in terms of accumulating the strength a starter needs to accumulate heavy usage.
In a vacuum, Ross Stripling would figure to be the top candidate to become listed on Clayton Kershaw, Alex Wood, Julio Urias, and Walker Buehler in the rotation. Despite being temporarily traded to the Angels, Stripling's been largely productive as a swingman and occasional starter for the Dodgers. While contributing between 74 and 122 innings during the last four seasons, Stripling never had a period or FIP higher than 3.96, to arrive his rookie season. In this environment, however, roles will have the maximum amount of to do with readiness as past performance.
Dustin May could undoubtedly earn some consideration for the rotation, as could Dennis Santana. Jimmy Nelson and Edwin Uceta may also get some looks. May, 22, has the highest upside of the group, while Nelson brings probably the most experience. From 2014 to 2017 as a member of the Milwaukee Brewers rotation, Nelson went 33-44 with a 4.18 ERA/4.06 FIP, proving to be always a reliable back-end option. Shoulder and elbow injuries knocked him out for 2018 and most of 2019, however. He came back last season to make 3 starts and 7 appearances out of the pen, throwing 22 innings with a 6.95 ERA/5.80 FIP. Still, if Nelson turns up to camp looking like he did early in his career, he might present the safest option for the Dodgers to round out their rotation.
In other news from camp, the Dodgers added six players to their 60-man player pool, writes Hoornstra (via Twitter). Michael Busch, Anthony Garcia, Landon Knack, Bobby Miller, Ryan Pepiot, Edubray Ramos and Carson Taylor all join the pool as non-roster invitees.