Spain welcomes almost 20 million more tourists than the entire African continent a year. According to 2018 data, the latest available, its fifty countries received 67 million foreigners, 7% more than the previous year. African governments have spent years trying to find the formula to open up to international visitors, but insecurity, prejudice and a lack of infrastructure weigh on this aspiration. There is also the risk of dying of success and that the exploitation of the sector threatens the identity of its peoples. The continent is much more than the stereotype of photos on social networks hugging black children whose smile is the best gift.
To combat the threat of massification and the loss of their own culture, many of the rulers and a good part of private initiatives are betting on so-called ecotourism. This word can be read on various panels of the stand from Senegal at the International Tourism Fair. It is one of the countries that most bets on this formula.
In Madrid there is, for example, Asmaa Kherrati, co-founder of Enjoy Agriculture, a company that organizes experiences in Senegal to learn about agriculture in that country. "On a trip through Africa we realized that we did not have many sustainable tourism options, sometimes we contacted NGOs, but there was no infrastructure. In this way we decided to propose agroexperiences that allow us to discover the continent in a different way, "says the businesswoman. Her project has just won an award from the World Tourism Organization as the best sustainable social initiative in the entire continent.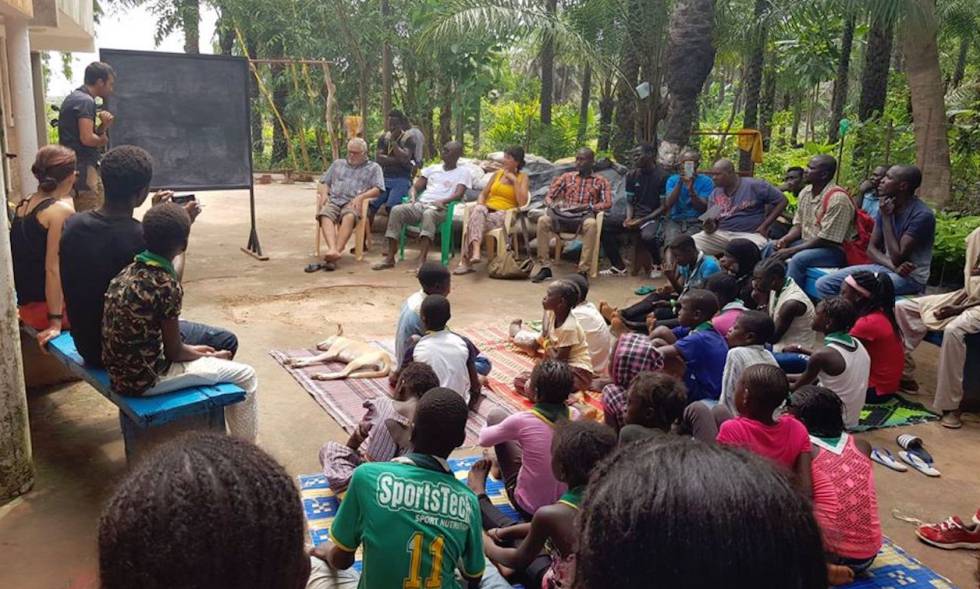 Ivory Coast is another country that has come out to play with all its might. This year, in fact, it has co-organized Investour, one of the fundamental events on investment in African tourism that each January brings together dozens of ministers from the continent with investors in Madrid. The country claims to be prepared. "For this we have the support of famous people such as Drogba, we have a budget package for this purpose and in February we will host the first world forum for tourism investment in Africa," says Siandou Fofana, Minister of Tourism of this country, this Thursday in Fitur. In the promotional video that they have brought to this appointment you can see hidden gems such as the largest basilica in the world, that of Yamusuckro.
We know that in Africa jobs are never left over, but also that governments are not always the best to create them
That country has brought to Fitur a showy display in which the vegetation abounds and in which you can find spices, shea and native tissues. Chef Frank Anet trained in the United States, where he opened his first restaurant, before returning to the Ivory Coast in 2011 to launch his gastronomic project: Norima. This international experience is what makes him affirm that the country needs to open up to the exterior. "I've been saying for years that we have the best banana and the best chicken, but we don't have enough representatives around the world to spread it," says the cook.
Public efforts are not always sufficient, especially in unstable situations such as those experienced by some sub-Saharan nations. "We know that jobs in Africa are never superfluous, but also that governments are not always the best at creating them," admits Sierra Leone Tourism Minister Memunatu B. Pratt. His government's proposal is to create opportunities to put young people who want to do things in contact with the private sector.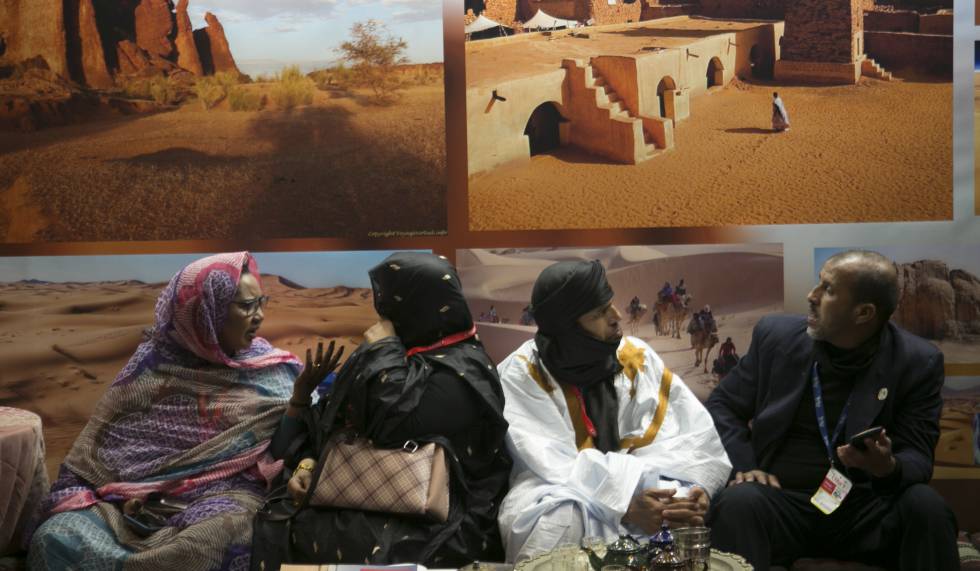 "Our role is different. We are creating the appropriate legislation for the development of the sector, cataloging the monuments and making a census of the cultural and rural heritage. We have to generate maps and data on the resources that we have. The last step will be a heritage law. We have a very rich history, much of it linked to the colonial past and we want to carry out many activities, "added the minister. Another key measure is to relax visa policy, something Sierra Leone is also working on.
Fitur has launched Meet Africa for the first year, a tool that allows to schedule meetings between investors or companies with the different exhibiting countries at Ifema. The objective is "to promote knowledge of the tourism offer on the African continent and the generation of commercial alliances with industry professionals," Casa África explains in a statement. It is as simple as filling out an application on this page and following the steps indicated.
Zambia is a country with 20 national parks. Ronald K. Chitotela, a member of the African Commission of the World Tourism Organization and Zambian, presumes that his country was the first to start with safaris. Only three years ago, the country declared that its national parks were part of a sustainable tourism network. "This is the model that Africa has to follow: tour operators team up with local communities to keep biodiversity intact," defends Chitotela.
The African continent has everything in its hands so as not to succumb to tourist overcrowding. Or will the new Venice be in Africa?
You can follow FUTURE PLANET at Twitter and Facebook and Instagram, and subscribe here to our newsletter.
.