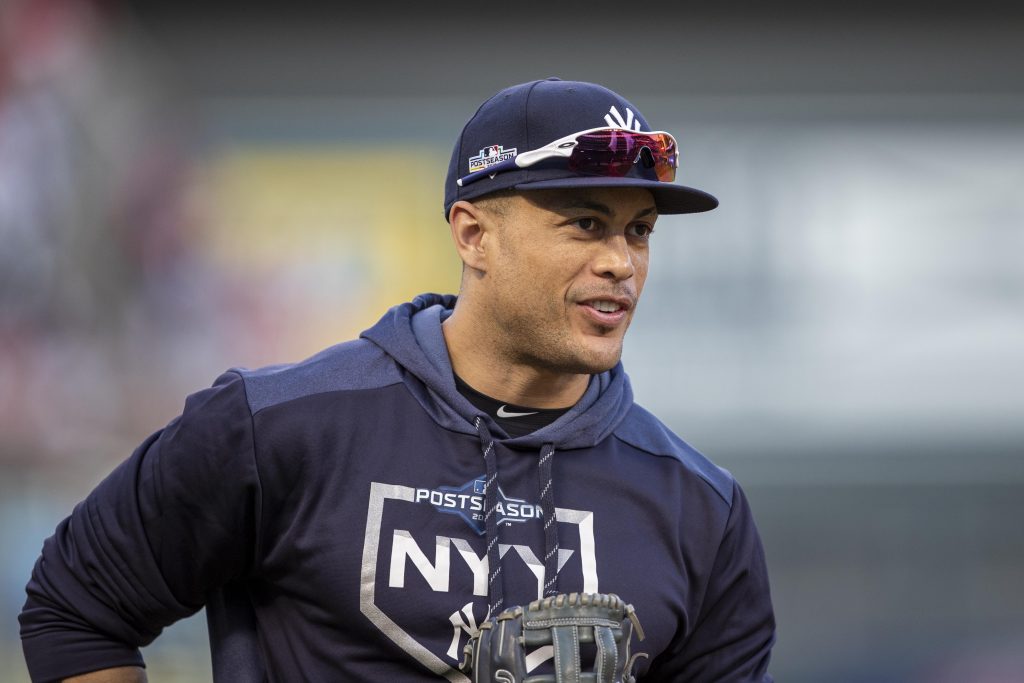 After battling injuries for the better element of two years, Giancarlo Stanton feels he is on pace to stay the Yankees' lineup on Opening Day.  Stanton suffered a calf injury back throughout Spring Training that would have landed him on the injured list had the summer season opened as scheduled, though "the progress right back has been good," Stanton told MLB.com's Bryan Hoch and other reporters.
"I'm good again and getting every thing I need to be ready….I've been [taking fly balls] in batting practice.  It's easier to be in a controlled setting right now, particularly while pitchers are trying to obtain work in."
That batting practice work has been Stanton's only action on the grass during Summer Camp, as he hasn't played in the field during intrasquad games.  The Yankees intend to use Stanton only as a DH once the season begins, and then potentially get him back to outfield work according to his health.
Biceps and knee injuries limited Stanton to just 18 games and 72 plate appearances in 2019, plus 18 more PA over five of New York's postseason games.  While Stanton have been rather notoriously injury-plagued early in the day in his career, it seemed like had turned a large part after playing in 317 of a possible 324 games for the Marlins and Yankees in 2017-18.  The peak, needless to say, was Stanton's 59-homer performance that won him the 2017 NL MVP Award, though his first full season in the Bronx was also very productive, as Stanton slugged 38 homers and slashed .266/.343/.509 over a career-high 705 PA in 2018.  Even a year ago, Stanton was dangerous when he was in the lineup, posting an .894 OPS over his 72 PA.