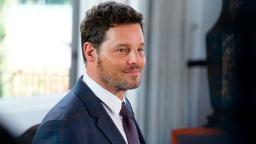 The authors were left to develop a story for initial actors participant Justin Chambers following his unexpected separation from the clinical dramatization. His last episode broadcast inNovember
Vernoff discusses that Chambers' personality arc "was a very careful threading of a needle, where we are giving a little bit of information and pain to Jo," she claimed of Camilla Luddington's personality, Jo Karev, including, "We're, episode by episode, illuminating the story of where Alex is. And it takes us quite a few more episodes to get there and to give the audience clarity."
She included that the story will certainly be discussed as the episodes take place, however his loss will not be solved right away.
Luddington's Jo was likewise thought about when figuring out what to perform with Chambers' personality.
"Jo went through so much pain and so much grief just last season that I wanted to be careful," Vernoff claimed. "And so it's a bit of a mystery (what's going on with Alex), so that we don't watch Jo in the same place that we watched her in last season. We did it as carefully as we could. But it takes a while to get there," she claimed.
Chambers claimed in a declaration to Deadline when he revealed his separation that "There's no good time to say goodbye to a show and character that's defined so much of my life for the past 15 years."
"For some time now, however, I have hoped to diversify my acting roles and career choices. And, as I turn 50 and am blessed with my remarkable, supportive wife and five wonderful children, now is that time."