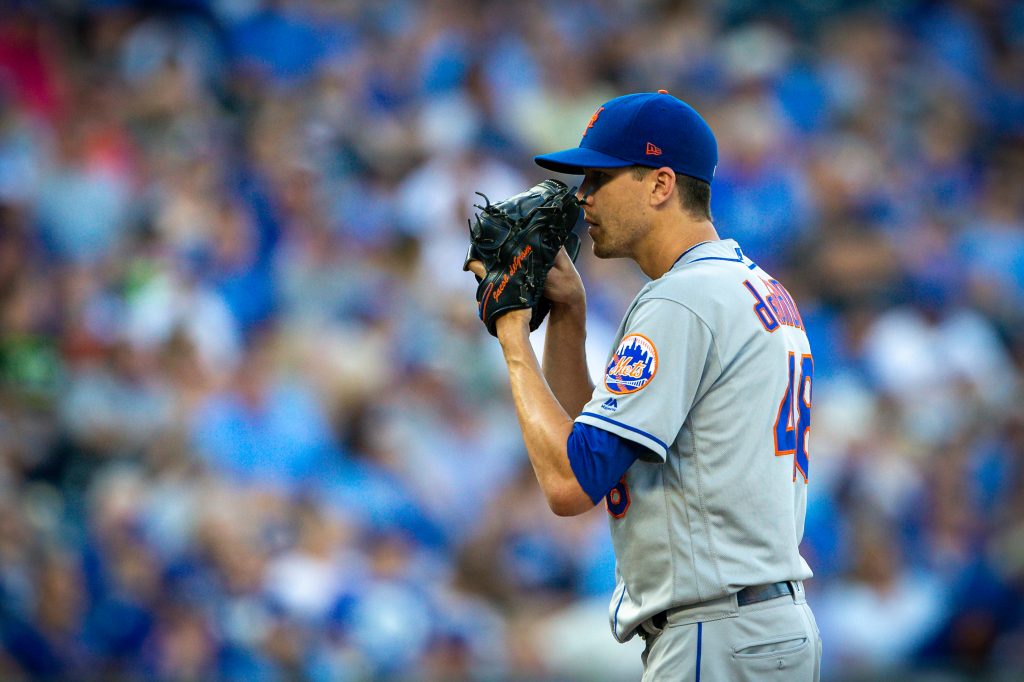 The Mets have decided to send top starter Jacob deGrom in for an MRI on his ailing back, manager Luis Rojas told reporters including Newsday's Tim Britton (Twitter link). deGrom left his Summer Camp appearance yesterday after a single inning.
There's still no reason for serious alarm, to be clear. But it's hardly the best news to follow up on yesterday's development. Sending deGrom in for imaging does indicate that the organization has concern beyond the level of regular maintenance.
If all goes well and the MRI reveals minimal damage, perhaps there's still a shot for deGrom to resume his march towards Opening Day. But even the missed build-up opportunity represents a threat given the shortened second training period we're in. And the Mets will obviously want to exercise ample caution with their best player.