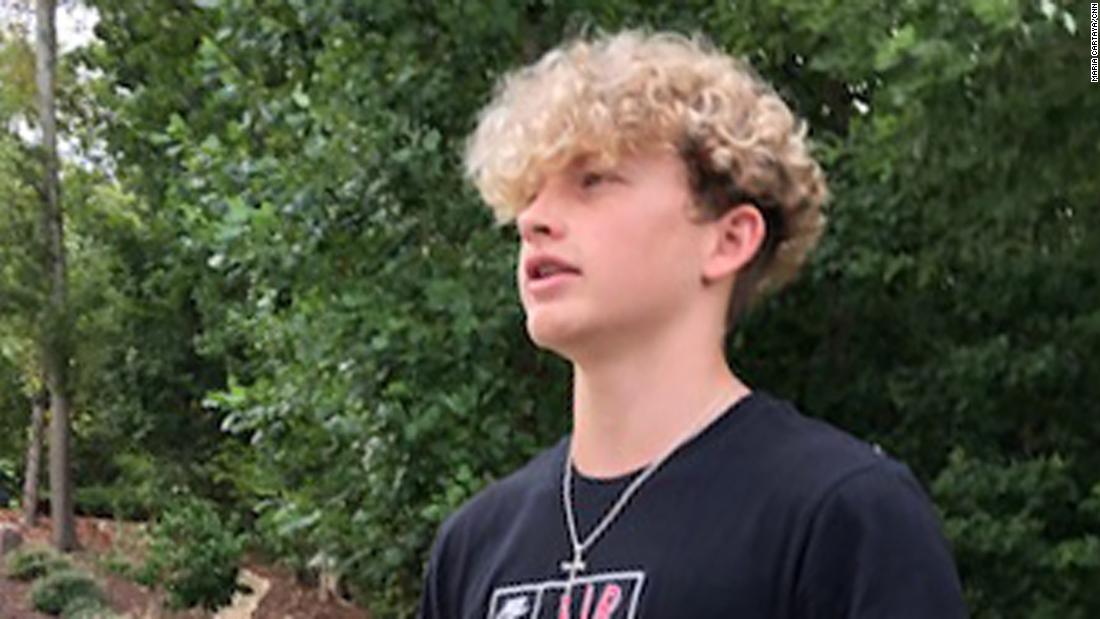 "I don't' want to go because I'm scared of getting it," said Jaimes' eighth-grade daughter.
Schools in Jefferson, Georgia, welcomed students back into the classroom Friday — the first in the state to reopen for in-person learning. The four schools in the district, which are among the top-ranked in the state, have approximately 4,000 students enrolled in PK-12.
On this first day of school, elementary school children were seen holding their parents' hands. Teachers waited for kids being dropped off. High school students greeted each other with hugs.
Indeed, at the high school many of the students were wearing masks, but just as many if not more were not wearing face coverings.
At the elementary school, most students seemed to enter the building with masks — but not all.
"I know that there are guidelines for children's safety, but still, as a parent you're always concerned about your children, but we hope in God that everything will be alright," said Jaimes. She is now looking into whether she can still register her eighth-grade daughter for virtual learning.
The school system is allowing students to continue learning from home, and 5% have enrolled in virtual learning, according to Jefferson City Schools Superintendent Donna R. McMullan.
Yolanda Payne, whose son is in the fourth grade, chose…