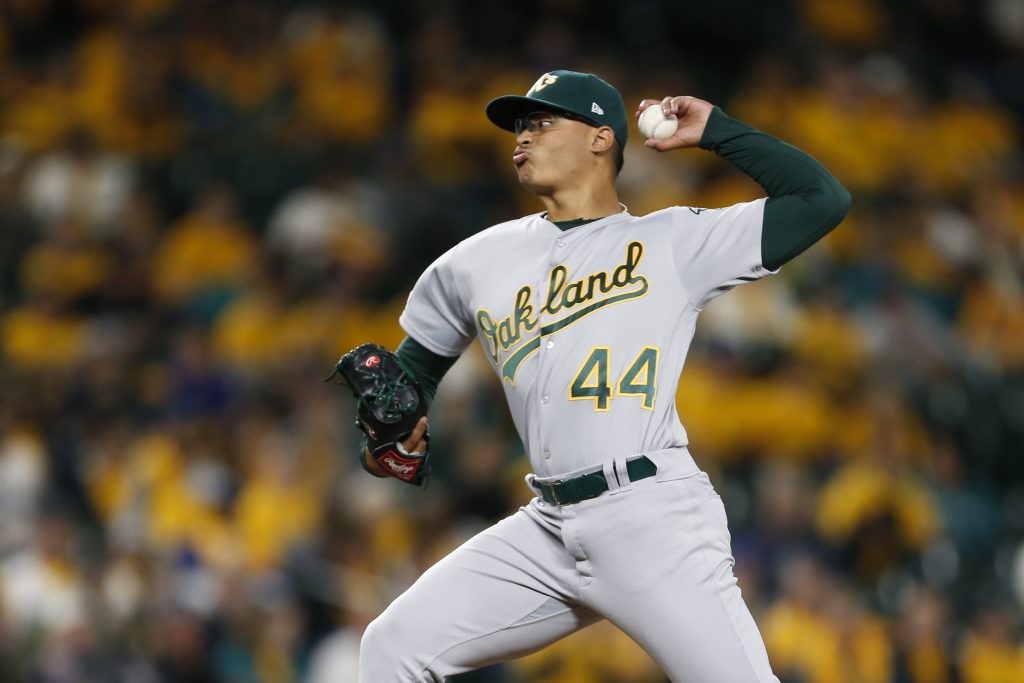 Athletics left-hander Jesus Luzardo has tested positive for the coronavirus, Susan Slusser of the San Francisco Chronicle reports (Twitter links). He'll go into self isolation and need a couple of negative tests, separated by at least 24 hours, before he can go back to the team. Fortunately, Luzardo tells Slusser that he's "feeling good" and "ready to get going" once he receives that set of negative tests.
There'd been some prior concern about Luzardo and right-hander Mike Fiers, as the two regularly resolved together throughout the league's shutdown and had both been absent from camp. Margin Gallegos of MLB.com tweeted early in the day that Fiers is in camp and working out with the club, so it seems he tested negative.
The 22-year-old Luzardo is widely regarded as among the five best pitching prospects in every of baseball and is expected to play a key role in the Oakland rotation both in 2010 and for the near future. The recent diagnosis and subsequent have to remove himself from A's Summer Camp could conceivably delay his readiness to start out early in the year, though that form of speculation is of course secondary to his overall wellbeing.
Luzardo made his MLB debut with the A's a year ago, tossing 12 innings and allowing just two runs on five hits and 13 walks with 16 strikeouts. A strained rotator cuff limited Luzardo's time on the mound generally last season, but that he was similarly excellent in 43 minor league innings: 2.51 ERA, 11.9 K/9, 1.7 BB/9. He's expected to join Fiers, Sean Manaea, Frankie Montas, Chris Bassitt and fellow top prospect A.J. Puk in what should be a formidable mixture of Oakland starters in 2020.