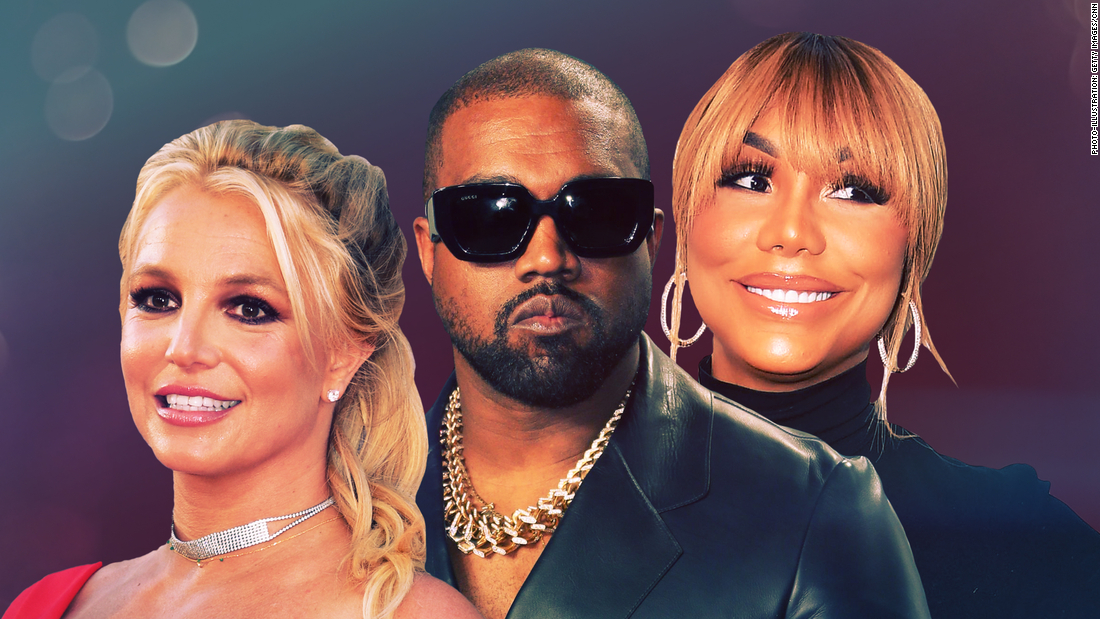 The rapper/designer/provocateur may have earned as many critics over the course of his career as he has fans. But West's mental health, which he has been open about, should be observed with sensitivity.
"Anyone who has this or has a loved one in their life who does, knows how incredibly complicated and painful it is to understand," she wrote in a note posted on her Instagram stories. "I've never spoken publicly about how this has affected us at home because I am very protective of our children and Kanye's right to privacy when it comes to his health. But today, I feel like I should comment on it because of the stigma and misconceptions about mental health."
In terms of the spectacle of it all, we have been here before with Ye. But he's not the only celebrity who has confronted such challenges in the fishbowl that is the entertainment industry:
Lewis acknowledged knowing full well what living with bipolar disorder can feel like in the public glare.
She was first diagnosed with it in the 1990s and wrote about her struggles with mental illness in her memoir, "The Mother of Black Hollywood."
Lewis wept with concern for West at the time.
"Part of the disorder is not wanting to tame the mania," she told me. "The high is so high and it feels great, but it's dangerous. It's so dangerous."
She and I…