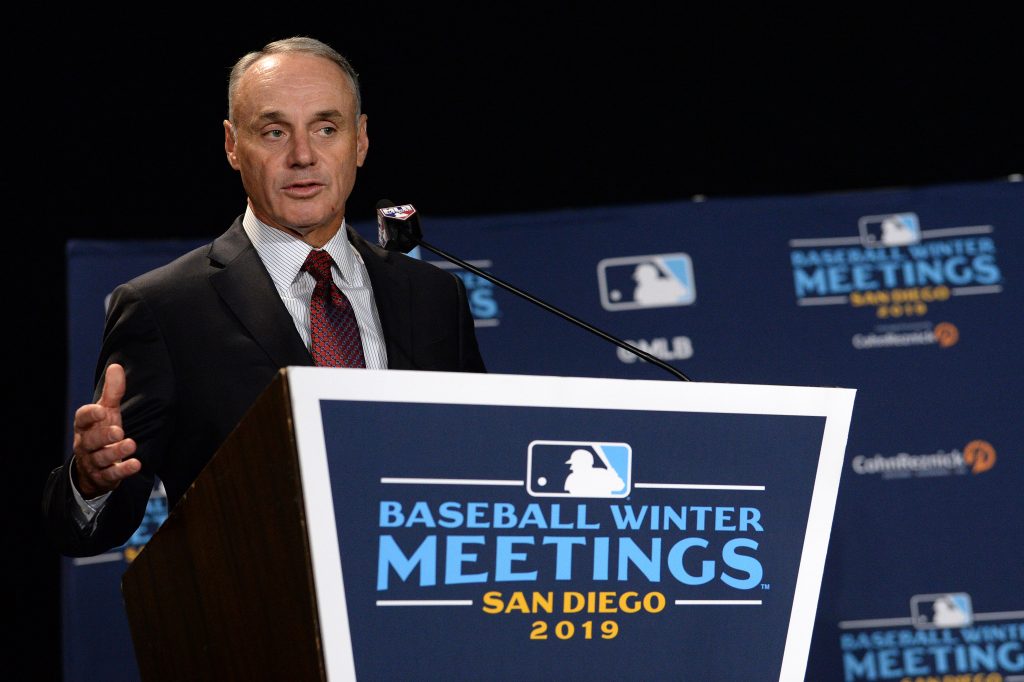 If there exists a 2020 Major League Baseball season, every one who follows the game knows it's likely to be unusual for myriad reasons. The regular season's only likely to last 60 games, for starters, and that's assuming the COVID-19 pandemic won't stand in the way. There will also be a number of changes to the rules, as Chris Cotillo of MassLive.com relays (Twitter links: 1, 2, 3, 4, 5, 6, 7):
MLB plans to implement 30-man rosters, up from 26, to start the summer season. However, the 30-man total will shrink to 28 on the 15th day of the summer season. It will go down to 26 on Day 29 and stay there once and for all.
The trade deadline is normally July 31, but expectations are that it'll move to Aug. 31 this season.
A runner starting on 2nd base in extra innings would only apply in the regular season, not the playoffs. The batter who made the ultimate out in the earlier inning would start extras on 2nd.
MLB may decide to suspend games that don't last at least five innings as a result of weather. In other words, they'll stay static in limbo before the teams have the ability to finish them at a later date.
Both pitchers and position players may likely have a 10-day injured list. For players that are seriously hurt, the 60-day IL will be cut to 45 days.
Three days ahead of the resumption of spring training, teams need certainly to submit lists of 60 players who'll be eligible to play for them through the season (40-man rosters plus taxi squads). All players would not appear to spring training at precisely the same time. They'd report on a "staggered" basis, and they'd be at the ballpark at differing times.