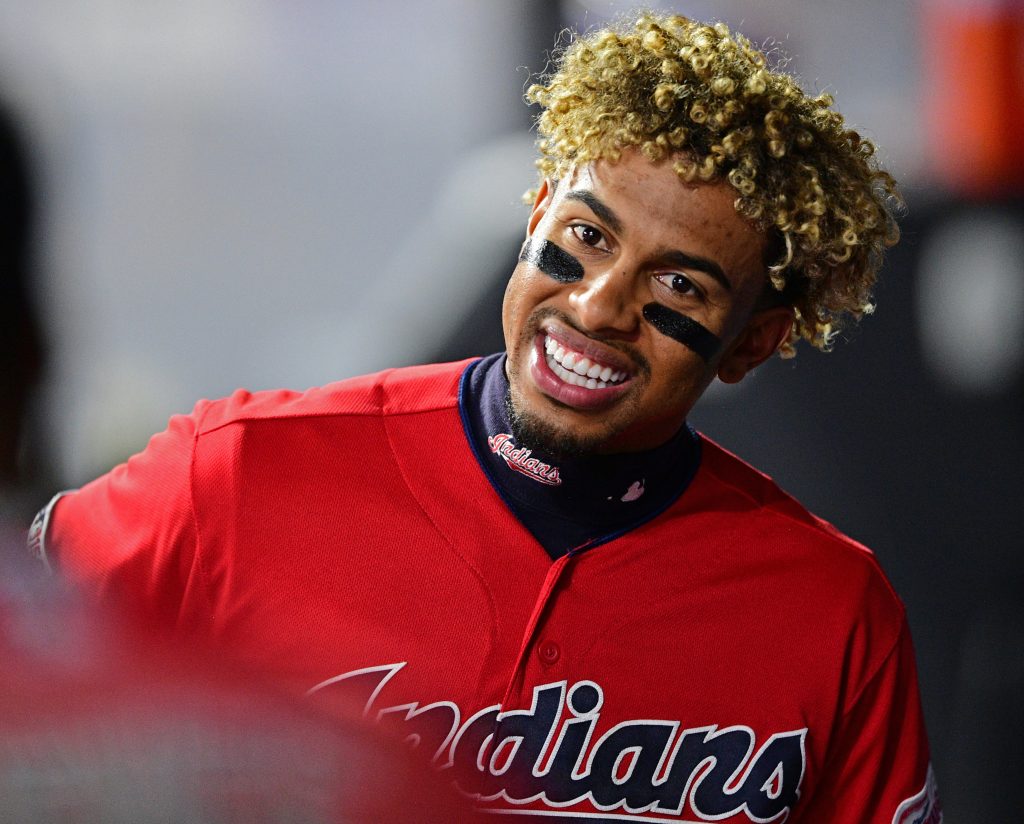 It has been a winter of big change for the Indians. A few months removed from their very first non-playoff season because 2015, the Indians traded two American League Cy Young-winning right-hander Corey Kluber into the Rangers last weekend to get reliever Emmanuel Clase along with outfielder Delino DeShields. Cleveland did pickup at least one interesting bit in the 21-year old, heat-throwing Clase, though it was also a cost-cutting movement for the small-market club to acquire all of Kluber's $17.5MM warranty for 2020 off the books.
To the Indians' charge, they did win 93 matches in 2019 with little to no aid from Kluber, who pitched via an uncharacteristically bad month prior to agreeing to some season-ending broken forearm May 1. So, perhaps eliminating Kluber in favour of a Shane Bieber—Mike Clevinger—Carlos Carrasco—Aaron Civale—Zach Plesac spinning won't have a deleterious impact their fortunes. Perhaps they stay motivated to compete next year in the AL Central, that includes multiple bottom-feeding teams also has witnessed its reigning winner (Minnesota) create no apparent improvements because the offseason got penalized. Or perhaps the Kluber commerce was the first huge bargain the Indians will create in a bid to decrease cash and look toward the future.
For Cleveland, there is no bigger choice than whether to exchange four-time All-Star shortstop Francisco Lindor, that has arisen in several rumors over the last couple of months. Lindor's one of the best players in the sport — no doubt that the Indians' greatest — but it appears inevitable they will trade him in another few years. A free agent a set of offseasons from today, Lindor's projected to make $16.7MM in mediation for 2020. That is definitely a fair sum for that which he brings to the table along with also an amount all groups (such as the Indians) need to be able to manage, but maybe they will sell Lindor off today before his control proceeds to dwindle. It is at least under consideration, since they have allegedly asked curious teams (the Dodgers, Padres and Reds are one of them) because of their finest and final offers going into the weekend.
Apart from Lindor, the Indians have one other extremely valuable commerce chip in Clevinger. Set to flip 29 on Saturday, the righty was one of baseball's most helpful starters because his 2017 breakout. Clevinger still has three decades of hands left (and if earn less than $5MM next year ), therefore he seems like somebody that the Indians should keep whether the target is to push for a World Series in the long run. But, there is reported to be lots of commerce interest in Clevinger, which means it is possible we have seen the last of him in an Indians uniform if a different team bowls them with a proposition that is too enticing to diminish. The Indians, for their part, have placed a"loony high" asking price on Clevinger, per reporter Robert Murray.
While we do not know just what teams have provided (or will provide ) for Lindor and Clevinger, it is reasonable to say the two players are capable of bringing a haul back in a transaction. Because of this, it's reasonable to wonder exactly what the Indians must do with the both of them moving forward. If they keep both and attempt to come back to the playoffs next year, or can it be time for your franchise to sell large?
(Poll connection for program users)