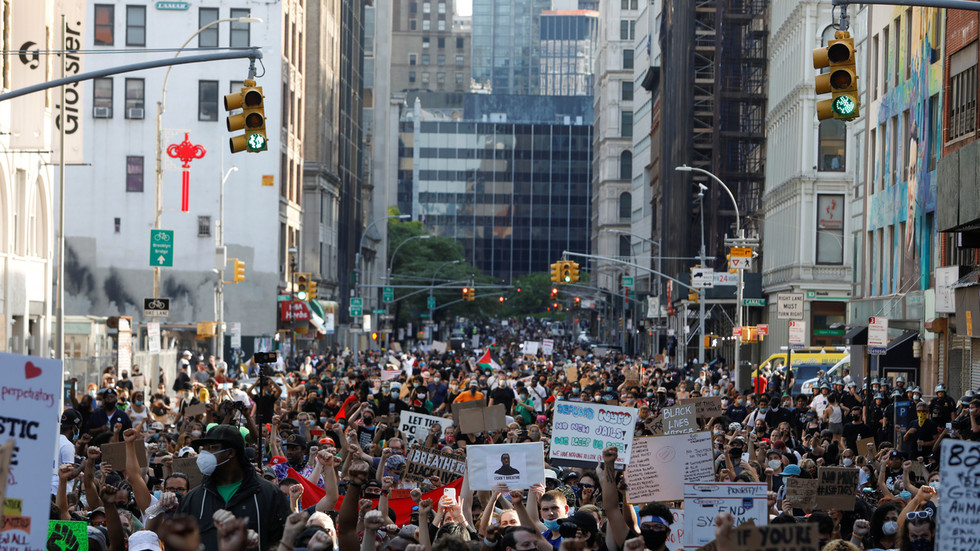 Attorney General William Barr's claim that "foreign actors" are stiring United States protests is an insult to American residents and a termination of the nation's issues, Russian Foreign Ministry spokesperson Maria Zakharova stated.
Speaking on Thursday to Govorit Moskva radio, Zakharova called out Barr's tries to blame the violence on United States streets on somebody else.
Firstly, it's yet another effort to describe internal issues by external aspects. Secondly, it's disrespect for United States residents whose issues are credited to 'foreign meddling' with no proof.
Earlier in the day, the chief law officer held an interview with other Justice Department authorities on the discontent that has actually grasped the country for over a week. Barr knocked the killing of George Floyd by authorities in Minneapolis, Minnesota and revealed his assistance for "peaceful protesters," appealing to penetrate civil liberties offenses by the authorities.
At the very same time, he implicated Antifa and other "extremist groups" of pirating the demonstration to take part in violence and "senseless acts of anarchy." Barr likewise declared that some undefined "foreign actors" have actually been "playing all sides to exacerbate the violence."
This was the very first time the Trump administration blamed of blame beyond United States borders, however the American facility vital of the president– consisting of the business media– have actually been doing so for days.
After the preliminary serene protests in Minnesota became prevalent robbery, arson and violence, President Obama's previous nationwide security consultant Susan Rice blamed the Democrats' preferred bogeyman, Russia.
Rice informed CNN that if anybody from exterior was stirring discontent, it would definitely be the Kremlin.
"I would bet, based on my experience, I'm not reading the intelligence these days, but based on my experience this is right out of the Russian playbook as well," Rice stated, without supplying any real proof for the claim.
Like this story? Share it with a good friend!