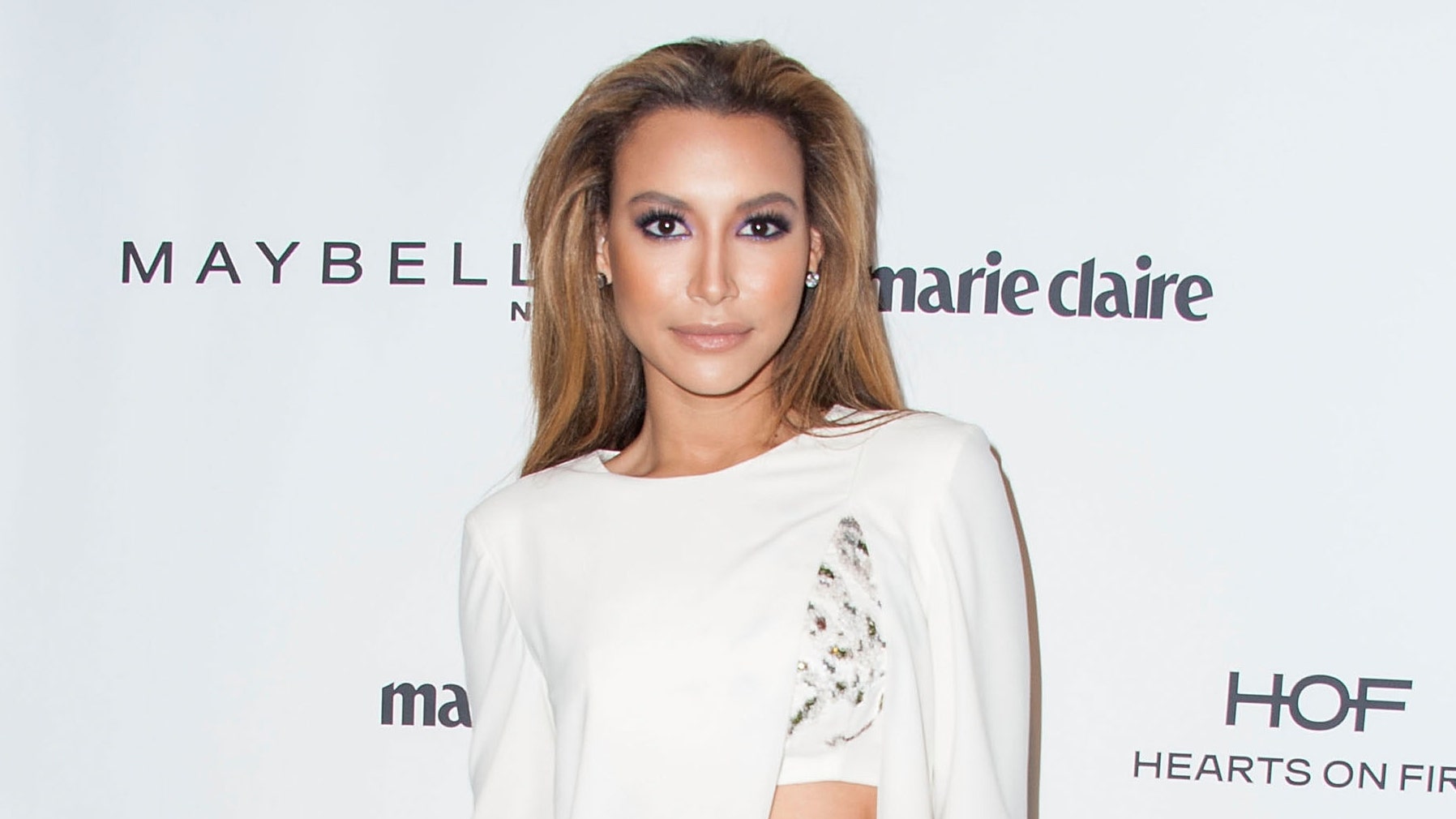 Authorities said on Monday that they are "confident" a body found in California's Lake Piru earlier in the morning is former "Glee" actress, Naya Rivera.
An official ID will be made by the Ventura County Medical Examiner, as well as an autopsy, authorities said. Rivera's family has been notified of the discovery. Authorities said that there was "no indication of foul play and no indication this was a suicide."
The body was found at the northeast corner of the lake near the surface of the water, five days after the 33-year-old Rivera disappeared. Her 4-year-old son, Josey, was found on July 8 asleep and alone on a rented pontoon boat, authorities said.
FORMER 'GLEE' STAR NAYA RIVERA'S LOVED ONES IN 'DISBELIEF' AMID DISAPPEARANCE: REPORT
When the boat failed to return on Wednesday, its vendor found the vessel drifting in the northern end of the lake with the boy asleep on board. He told investigators that he and his mother had been swimming and he got back into the boat but she didn't, according to a sheriff's office statement.
The boy was wearing a life vest, and another life jacket was found in the boat along with Rivera's identification. Her car was found in a parking area, authorities previously said. Josey, the son of Rivera's ex-husband, actor Ryan Dorsey, is "in good health," authorities previously confirmed.
Authorities said the following day that they believed Rivera had drowned, and they had shifted to working to find her body rather than find her alive.
"Each day, we've utilized dozens of personal watercraft and helicopters with unmanned aerial systems and on the shore conducting a methodical and comprehensive search," Bill Ayub, the Sherriff of Ventura County, said in a news conference on Monday. "Today, our search teams have recovered a body in the lake. Based on the location where the body was found, physical characteristics of the body, clothing found on the body and the physical condition of the body, as well as the absence of any other persons reported missing in the area — we are confident the body we found is that of Naya Rivera."
NAYA RIVERA 911 AUDIO, SURVEILLANCE VIDEO RELEASED
According to Ayub, the "depth of the water" in the area the body was found "is between 35 and 60 feet deep and there's heavy brush and trees on the lake bed there."
Low visibility played a factor in how long it took authorities to find her body. Captain Eric Buschow of the Ventura County Sheriff's Department previously told Fox News the crew suspended its search efforts at 10 p.m. last Wednesday night due to the dark conditions.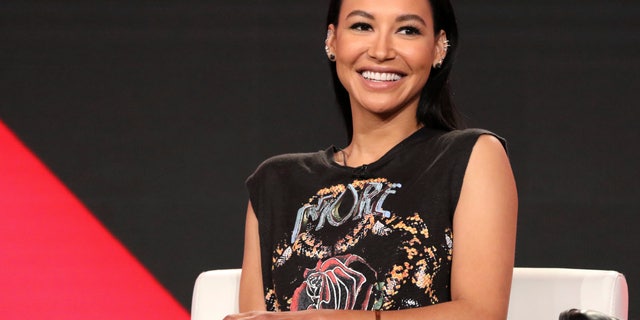 "Our divers couldn't see anything and it was becoming dangerous for them," he added at the time. The search ended at sundown on subsequent days until her body was discovered on Monday.
According to Ayub, Josey told investigators that his mother helped him get back aboard, then he looked back and saw her disappear into the water.
"It would be speculation to say at this point," Ayub said of what potentially could have happened. "There are a lot of currents on the lake that get up here, particularly in the afternoon. We believe it was mid-afternoon when she disappeared. The idea of perhaps being that the boat started drifting, it was unanchored, and that she mustered enough energy to get her son back onto the boat, but not enough to save herself."
NAYA RIVERA'S FAMILY VISITS LAKE PIRU WHERE SHE DISAPPEARED 
Ayub said that the family "has expressed their gratitude to all those involved in the search efforts."
"As you can imagine, it's been an extremely difficult time for her family throughout this ordeal," Ayub added. "As fathers, mothers, sons and daughters, our hearts are with them and we share in their grief for Naya's loss. We've been in direct contact with the family throughout this entire time and we've kept them updated on the progress of our search efforts throughout. Our hearts also go out to Naya's many friends and fans who have been holding out hope for the best over the past few days."
The actress is perhaps best known for playing Santana Lopez on "Glee" between 2009 and 2015. Santana was a cheerleader in the musical-comedy and appeared on 113 episodes of the series. Santana was one of the many LGBTQ characters in the show.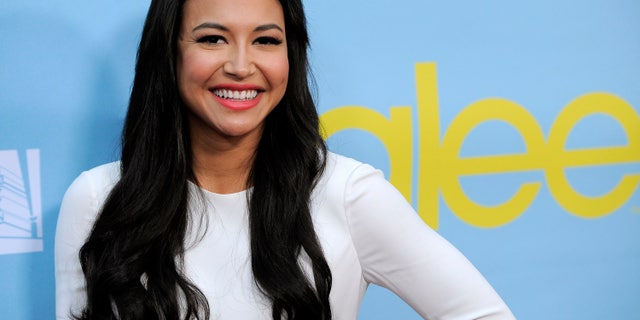 Rivera began acting at a young age, but she rose to national attention playing a lesbian teen on "Glee," which aired from 2009 until 2015 on Fox. She is survived by her parents, Yolanda and George; a younger brother, Mychal; a sister, Nickayla; and her 4-year-old son.
"Naya Rivera was a fierce talent with so much more to do and this is such a terrible tragedy. We are forever grateful for the indelible contribution she made to 'Glee,' from the first episode to the last," a statement from 20th Century Fox TV and Fox Entertainment, and obtained by The Associated Press, read.
A native of Santa Clarita, Calif., Rivera began acting at 4, appearing in such series as "The Fresh Prince of Bel-Air," "Family Matters" and "The Bernie Mac Show."
She auditioned for her role as Santana Lopez  by singing Destiny's Child's "Emotion." The pilot offered her no speaking lines.
Rivera played a secondary character — the mean cheerleader with blistering put-downs — in the show's first season, but became a show regular in the second season as she struggled to reveal her character's sexual identity. Many on social media credited her character for making them feel better about their own sexuality.
"It would be an understatement to say that 'Glee' changed my life. It overhauled it. It got me out of debt. It helped to cement my career. And before the show, I'd never had a group of people I was that close with," she wrote in her 2016 memoir titled, "Sorry Not Sorry: Dreams, Mistakes, and Growing Up."
CLICK HERE TO GET THE FOX NEWS APP
"But while 'Glee' changed our lives, it didn't necessarily change who we were. We started the show as a ragtag group of misfits, and six seasons later, when we filmed the last episode, we were still the same bunch of misfits. Just now wearing more expensive jeans."
She is the third major cast member from the show to die in their 30s. The announcement of her death comes seven years to the day after co-star Cory Monteith died at 31, with the series losing one of its leads while it was still on the air.
After the show, Rivera sought success in film and music. She made her feature film debut in 2014's "At the Devil's Door," playing a woman caught in the middle of supernatural events, and released the single "Sorry" in 2013 featuring rapper Big Sean, a one-time fiance.
Rivera and Dorsey finalized their divorce in June 2018 after nearly four years of marriage. In her memoir, she wrote that her son was "my greatest success, and I will never do any better than him."
Fox News' Tyler McCarthy and The Associated Press contributed to this report