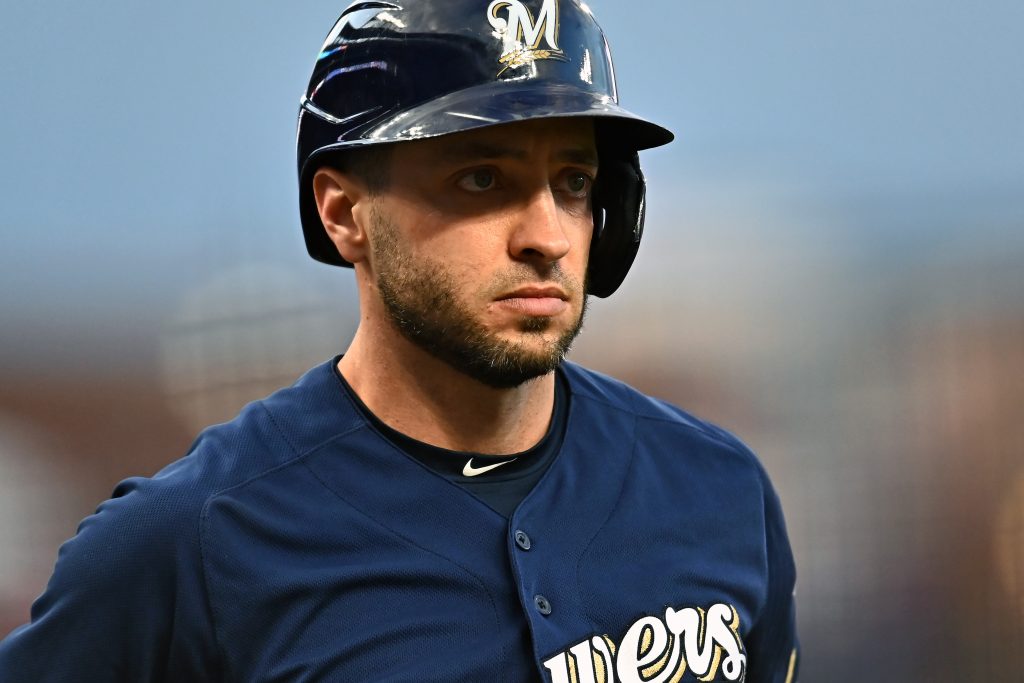 Some news and notes from the National League…
Concerns over the coronavirus have helped lead four notable major leaguers – the Nationals' Ryan Zimmerman and Joe Ross, the Diamondbacks' Mike Leake and the Rockies' Ian Desmond – to opt from the 2020 season this week. Brewers outfielder Ryan Braun hasn't joined them, though he is leery of playing amid a pandemic, per Mike DiGiovanna and Arash Markazi of the Los Angeles Times. The six-time All-Star told the LA Times "there's some nervousness and apprehension," adding, "My biggest priority is being a father first and a husband second, so to leave three young children and my wife to go into an environment where I don't know what it will look like or when exactly I will come back or how safe it will be, it's a little bit scary and completely different than anything I've experienced." Although the season's scheduled to start in a few weeks, Braun isn't convinced the league will be able to finish or even start it, DiGiovanna and Markazi report.
The Mets are "extremely excited" about the progress reliever Dellin Betances has made, plus they expect him to be a full participant in summer camp, according to general manager Brodie Van Wagenen (via Anthony DiComo of MLB.com). Betances, whom the Mets signed to a $10.5MM guarantee during the cold weather, missed the majority of last season as a Yankee as a result of shoulder issues. In his lone appearance of the season, on Sept. 15, the right-hander struck out both batters that he faced before suffering a partial left Achilles tear while hopping off the mound. If Betances returns to his typical form this season, though, he ought to be an enormously helpful pickup for the Mets. The 32-year-old's a four-time All-Star who has logged a 2.36 ERA/2.31 FIP with 14.64 K/9, 4.01 BB/9 and 117 holds all through his 381 2/3-inning career.
More on the Mets, that have had one player on the 40-man roster test positive for the coronavirus, Van Wagenen told Deesha Thosar of the New York Daily News and other reporters Monday. They've also had positive tests among minor leaguers. But the 40-man player is recovering well, and Van Wagenen believes the Mets have been been "incredibly fortunate" to own so few positive tests to his point.
We now know there won't be considered a minor league baseball season in 2020. Nevertheless, two more teams have stepped up to pay their minor leaguers on the next couple months. The Dodgers have made the $400 weekly commitment through August, based on one of their particular farmhands, righty Ryan Moseley. The Phillies, meanwhile, will probably pay their minor leaguers through the season, Matt Gelb of The Athletic tweets.