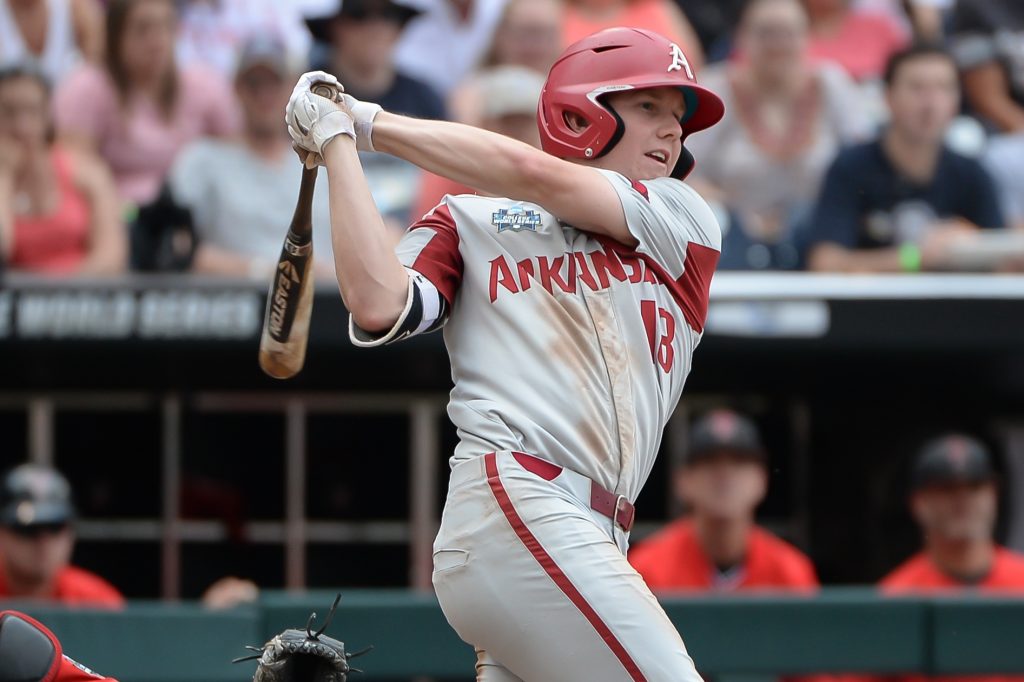 The latest from Camden Yards…
On Friday, the Orioles announced that they'll continue paying the $400 weekly stipend to their minor league players through the very first week of September (or what might have been the conclusion of the minor league season).  All 30 teams have publicly devoted to paying their minor leaguers through at the least the end of June, with clubs like the Twins, Royals, Padres, Mariners, Reds, Astros, Red Sox, Marlins, and — after some controversy — Athletics all joining Baltimore keeping in mind the stipend going for the complete season.
The Orioles went against conventional wisdom when they selected Heston Kjerstad with the 2nd overall pick of the amateur draft, as Kjerstad was generally speaking projected to fall somewhere in the 9th-12th pick range.  As Jon Meoli of the Baltimore Sun writes, the Arkansas outfielder on the team's radar for a time — area scout Ken Guthrie has known Kjerstad's family for a long time and Guthrie took note of Kjerstad's hitting potential when that he was still a high schooler.  The Orioles continued to observe Kjerstad as that he developed into a star at Arkansas, with both analytics and pure numbers revealing his improvement at the plate.  "It's a really special bat within our opinion.  He took some steps forward this year," GM Mike Elias said.  "I think had that he been able in order to complete that season, he would have just continued to cement it.  I do believe if we hadn't taken him, that he was going to go pretty quick after us."
Of course, signability also played a job in Baltimore's choice, as Kjerstad could be willing to consent to take significantly less than the second pick's recommended $7,789,900 slot price.  As per Meoli, the Orioles "explored similar such deals" with other top prospects such as for instance Nick Gonzales (who went seventh over all to the Pirates) and Zac Veen (ninth over all to the Rockies).