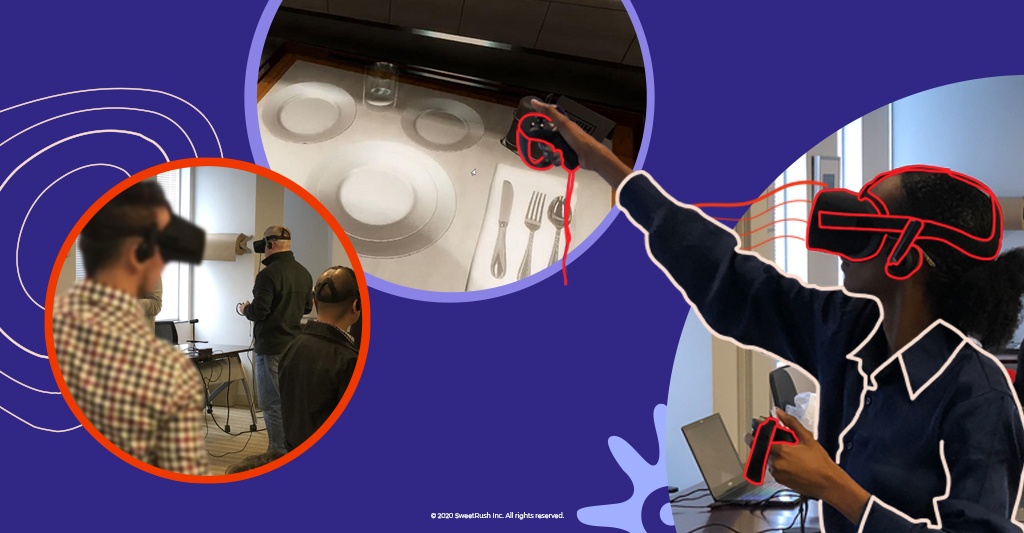 VR: The Perfect Medium For Scenario-Based Learning
Scenario-based learning in VR training combines two powerful and effective Instructional Design techniques: practice that's as close to the real world as possible and storytelling. Scenarios allow us to move beyond knowledge transfer into judgment-making, critical thinking, and decision-making, all of which can lead to better application of what's learned back on the job.
As technology-enabled learning has advanced, more and more tools have become available to Instructional Designers to create scenario-based learning. The result? More engaging and realistic situations, more sophisticated activities, and better ways to indicate the consequences of decisions and actions.
eBook Release
Your Guide To VR Training Programs
Gain valuable insights into obtaining buy-in for designing and launching successful VR training programs.
Today—lucky us!—there's a new tool available, and it's taking the feeling of immersion in a situation to a whole new level. VR training is a perfect medium for scenario-based learning for many reasons:
Immersion
When learners put on a headset, they are…