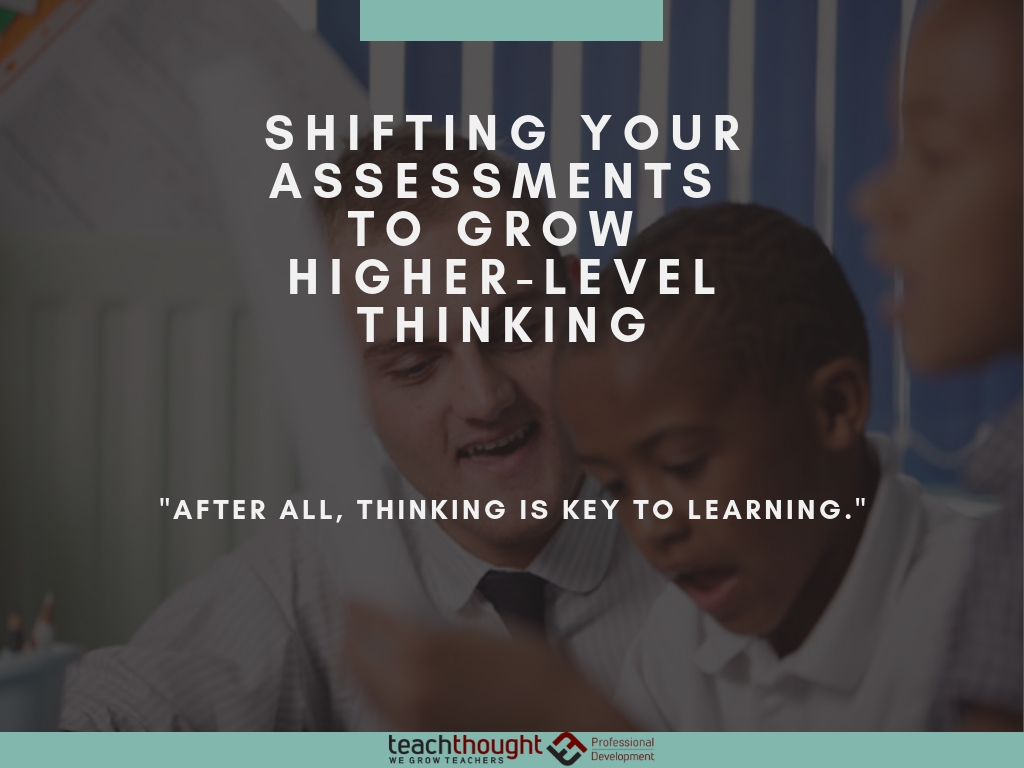 by Beckie Stobaugh, TeachThought PD Workshop Facilitator
Contact TeachThought Professional Development to bring Beckie to your school!
As a new principal, I sat at my desk reviewing classroom assessments and I dropped my head in dismay.
It was no wonder our students were receiving high marks on classroom assessments—almost all the questions required students to recall memorized information. However, our state assessment and content standards demanded higher levels of thinking. Due to this misalignment, our school results on the state assessment were expectedly low.
Often, teachers create assessments at a Remember level, the lowest level of thinking in Bloom's taxonomy (Anderson & Krathwohl 2001). Madaus, West, Harmon, Lomax, and Viator (1992) determined that only three percent of assessment items on tests represented high-level conceptual knowledge and only about five percent of the total items sampled assessed higher-level thinking skills of any type. The other ninety-five percent of items sampled involved low-level skills of recalling information, calculating, and using formulas to solve routine problems similar to problems worked in the textbook or in class. These results are echoed by Goodlad (2004), who reported that ninety percent of the time in schools, teachers relayed information…