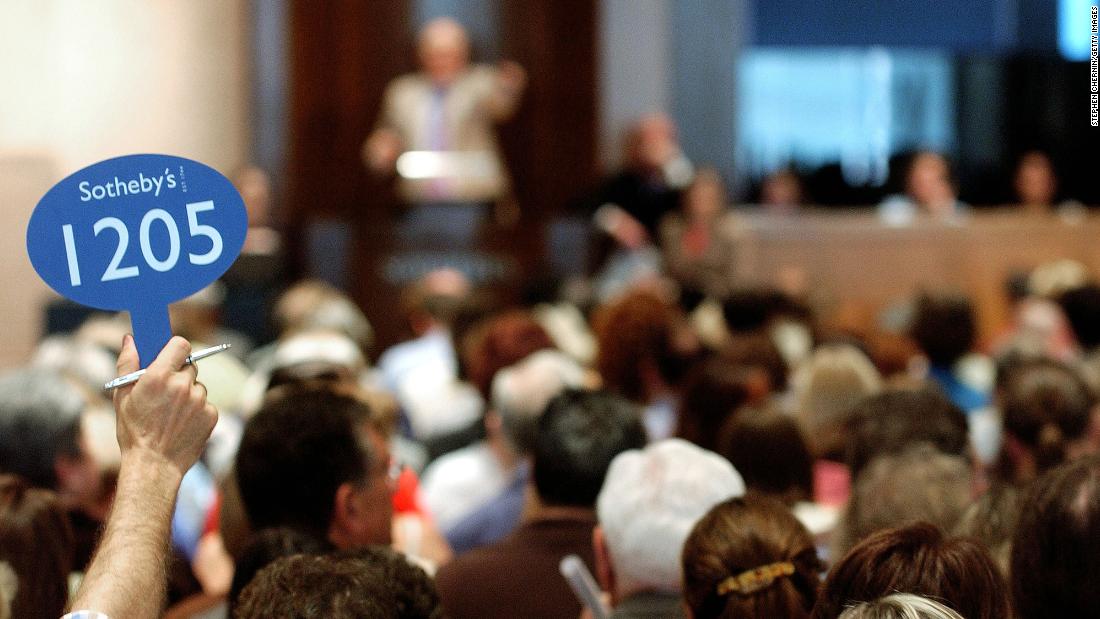 "This is just the tip of the iceberg," investigators for the Permanent Subcommittee on Investigations told reporters on a call. The art world is considered to be the largest legal unregulated industry in the United States, according to the Senate investigation.
Like other auction houses Christie's and Sotheby's — which were not accused of wrongdoing — have anti-money laundering policies in place, although they are not legally required to do so. The Senate investigation described those safeguards as "lax" and found that they were "easily circumvented."
"Secrecy, anonymity, and a lack of regulation create an environment ripe for laundering money and evading sanctions," the report found.
Christie's told CNN Business it has "zero tolerance" for sanctions evasion and thanked the Senate subcommittee for its investigation, which the auction house cooperated with. Christie's also said it welcomes the opportunity to work with US lawmakers on "appropriate and enforceable" anti-money laundering "guidelines" for art trade.