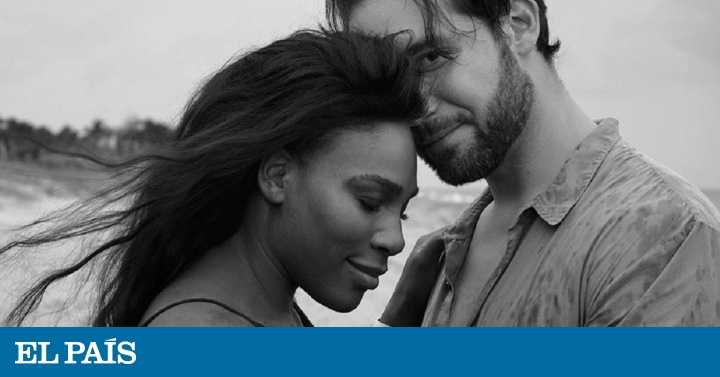 After a dream wedding comes a luxury honeymoon. And this is what at least tennis player Serena Williams and businessman Alexis Ohanian are living, who married on November 16 in New Orleans, two months after their first daughter Alexis Olympia was born. After the ceremony inspired by the film Beauty and the Beast, and attended by celebrities such as the singers Beyoncé, television star Kim Kardashian, actress Eva Longoria or the director of Vogue Anna Wintour, the newlyweds have chosen the paradisiacal private island of Kamalame Cay, in the Bahamas, to enjoy their first days of marriage. At the same time that the tennis player has also taken the opportunity to advertise in the photos she publishes on her social networks.
The complex has 27 suits beachfront and nine luxury cabins where newlyweds stay, costing between $ 35,000 and $ 46,000 a week. Access to the island, which is located near the world's third largest coral reef (Andros), can only be done by seaplane, private ferry, or helicopter.
The couple is staying in the 1,200-square-meter cabin called Magnolia, with four bedrooms and a terrace of another 1,500 square meters that connects to an idyllic beach. A personal chef and butler are available 24 hours a day.
Last Tuesday, Williams published a video on his Instagram account – where he accumulates more than seven million followers – in which he showed the island through various images captured by drones and thanked the web platform for booking accommodation Booking , just like he did in an image published this Thursday. "A week in paradise. Thank you @bookingcom for helping us find the perfect honeymoon villa, "wrote the 23 Grand Slam winner.
Williams, 36, and Ohanian, 34, are the parents of a girl, Alexis Olympia, born on September 1. The tennis player won the 2017 Australian Open while pregnant and is expected to defend her title in Melbourne in 2018, four and a half months after the birth of her daughter.
Although money is no problem for the female tennis star and the co-founder of the social network Reddit — the cost of the wedding is estimated at more than one million dollars (848,000 euros), according to the Daily Mail-, according to the portal TMZ newlyweds would be enjoying this trip for free. Something increasingly common because many companies invite famous people to advertise their products or facilities.
There are already several stars and celebrities who have followed this strategy. Beyoncé, Kim Kardashian, Gwyneth Paltrow or Ashton Kutcher are just some of the celebrities who have promoted the booking website Airbnb on their social media accounts in exchange for luxurious apartments on their escapades.