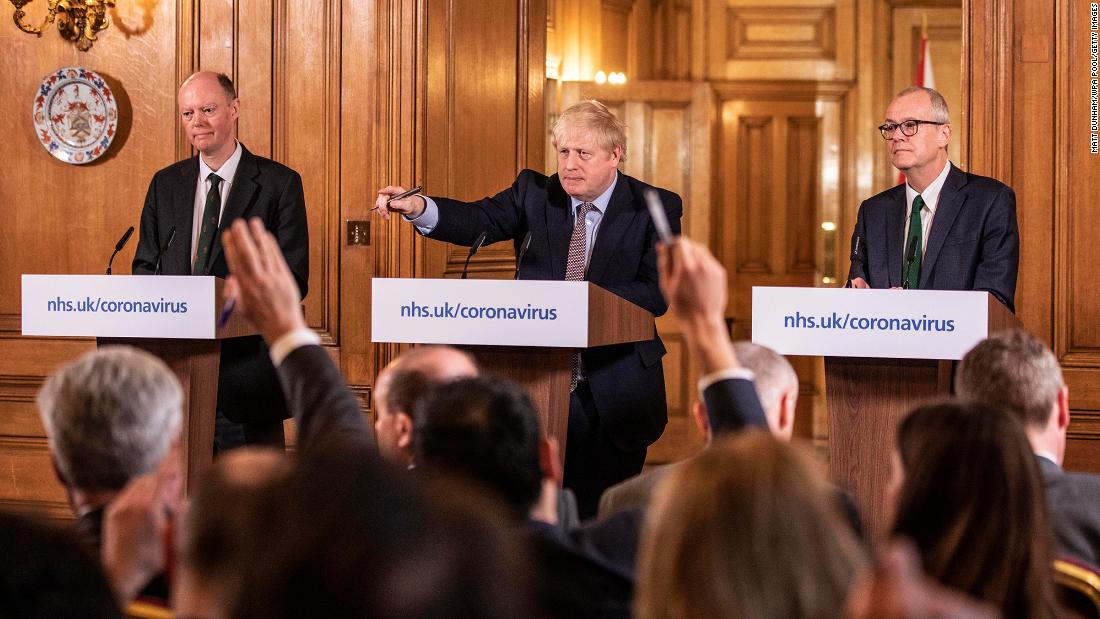 On Wednesday, the UK Prime Minister put up a new
job listing:
A spokesperson to front a new daily televised press briefing, much like the White House press secretary. The briefings, which are expected to start in October, are a major shakeup to the traditional off-camera twice-daily gaggles London journalists are used to.
"You will represent the government and the Prime Minister to an audience of millions on a daily basis, across the main broadcast channels and social media, and have the chance to influence and shape public opinion," the job posting states.
Johnson wants to keep that going.
"We do think that people want direct engagement and want stuff from us and so we're going to have a go at that," Johnson told LBC radio in early July. "I will pop up from time to time, I have no doubt."
Briefing or performance?
But in Washington, where the daily briefings have been televised since 1995, those on both sides of the podium have a warning: Turning on the cameras will make Downing Street more like the stage at Shakespeare's Globe, the famous Elizabethan theater just down the River Thames.
And for some, that's a bad thing.
Mike McCurry, the Clinton White House Press Secretary who brought the briefings to television in 1995, is famously vocal about his regrets over letting networks air the daily…