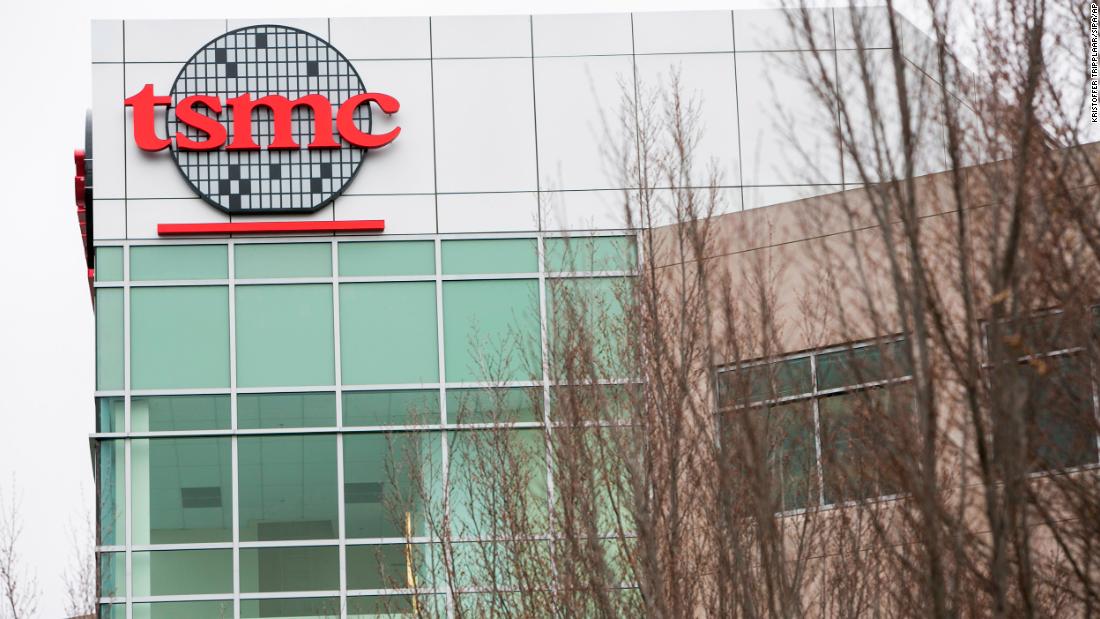 There are only three companies that can manufacture super-advanced chips in the world: Taiwan Semiconductor Manufacturing Company (TSMC), California-based Intel and South Korea's Samsung. State-of-the-art chipmaking is rare and specialized because it's incredibly expensive to keep competing at the highest level.
This week,
TSMC
(TSM)
shares soared to new heights
in Taiwan after
Intel
(INTC)
warned it was behind schedule on manufacturing 7 nanometer chips, and may outsource production of them. Advanced chips can store and process more information. A smaller nanometer size means a more advanced chip.
TSMC
is
the most likely candidate the US firm
could turn to for help.
Samsung
(SSNLF)
is producing 7 nanometer chips, but its manufacturing business is small relative to TSMC. It also mostly makes memory chips, while Intel needs help manufacturing advanced processing chips.
Intel's setback probably won't spell its doom. The company has led the semiconductor industry for years and will likely get to manufacturing 7 nanometer at commercial levels "within fairly short order," according to Bret Swanson, visiting fellow at the American Enterprise Institute, a Washington-based think tank.
But TSMC's successes right now -— and its position as the leading global supplier of chips — make it an enormously…