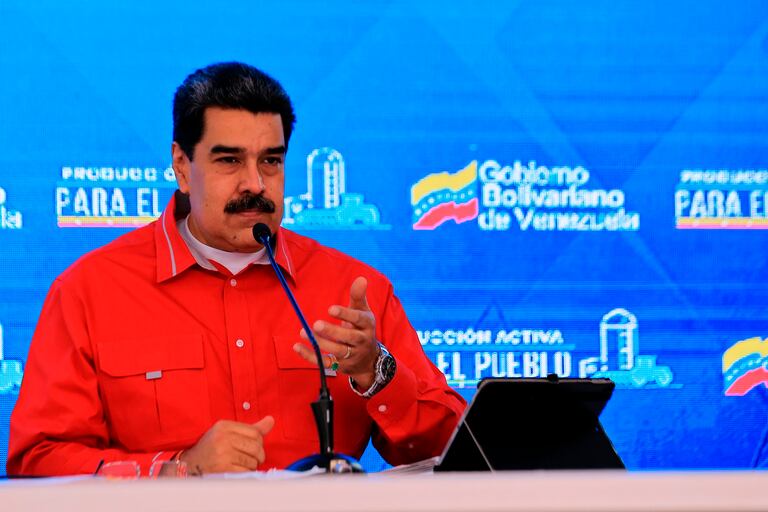 The dismissal, ordered by the Venezuelan Supreme Court of Justice, of Juan Guaidó from his position as President of the National Assembly is a step backward for an orderly, peaceful and dialogued exit to the dangerous institutional blockade that Venezuela is suffering. The judicial body, controlled by Chavismo, has placed Luis Parra, a deputy proclaimed president of the Chamber last January, without even having the necessary legal quorum, in a session where the Army physically prevented Guaidó from entering the venue to stand for reelection. He was finally invested, with the necessary majority, but at the headquarters of a newspaper attended by the deputies who supported him.
Juan Guaidó is the political leader recognized by the international community to help pilot Venezuela's return to democracy. And it is so because in his capacity as president of the National Assembly —the legitimate body that represents the sovereignty of Venezuelans and that by their decision has a majority of deputies opposed to the Nicolás Maduro regime— and with its legal backing, He was proclaimed in January 2019 "president in charge" of the country. A name that carefully avoided that of "President of the Republic", a position held by Maduro. It is the two of them and their collaborators who are obliged to agree on how to reach the only possible solution to institutional chaos: the holding of free, transparent presidential elections, without political prisoners, with equal conditions between the candidates and under international supervision. Trying to separate Guaidó as the regime is trying does nothing to fulfill this aspiration of millions of Venezuelans.
Unfortunately, Venezuela is seeing the opportunity to take advantage of the dramatic situation created by the pandemic so that all the political actors in the conflict join forces to find a democratic solution. The outrageous paramilitary operation against the Maduro regime, which began and ended on May 3 and ended with seven deaths, is a serious event because, in addition to being an absolutely unacceptable way out of the country's situation, it also means that it places part of the Venezuelan opposition outside the framework of essential dialogue. Nor does it help in any way that Maduro has denigrated the Donors Conference as a "fraudulent spectacle" whose purpose is to "cheat". The president cannot disdain this international economic effort, in times of great difficulties throughout the planet, to alleviate the situation of five million Venezuelan refugees and which is also affecting neighboring host countries, most of them Venezuela itself. .